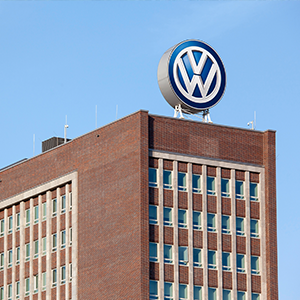 Volkswagen Aktiengesellschaft, Volkswagen Group China and Anhui Jianghuai Automobile Co., Ltd. (JAC) plan to undertake research and development on multi functional vehicles together.
The three parties today signed a Memorandum of Understanding to explore potential joint venture models. The new cooperation will be another milestone in the companies' relationship, after they agreed to set up a joint venture to manufacture battery electric vehicles for the competitive e-mobility passenger car market in June.
Prof. Dr. Jochem Heizmann, Member of the Board of Management of Volkswagen Aktiengesellschaft as well as President and CEO of Volkswagen Group China, said, "Volkswagen welcomes this opportunity to pursue further cooperation with JAC. Both groups have complementary strengths in the multi functional vehicle field. JAC is an established brand in the Chinese market with a strong track record of producing multi functional vehicles that are popular with consumers. Volkswagen has a long heritage in producing versatile vehicles with advanced technology."
Volkswagen Commercial Vehicles (VWCV) brand will take the lead role on behalf of Volkswagen Aktiengesellschaft to be JAC's partner in the joint venture. Mr. Joern Hasenfuss, Member of the Board of Management Volkswagen Commercial Vehicles brand, said: "Volkswagen has a multi functional vehicle heritage going back nearly seven decades. Also in China, Volkswagen Commercial Vehicles has attracted a growing band of loyal customers. But there are more chances. With our partner JAC we want to merge experience and knowhow of both companies for the benefit of the Chinese market. A hallmark of both companies is a commitment to meeting customer needs and advanced technology."
An Jin, Chairman of the Anhui Jianghuai Automobile Co., Ltd, said: "JAC is pleased to further expand our relationship with Volkswagen. JAC has rich product series, technology reserve and market base in multi functional vehicle area. We see great potential for mutual benefit in an area where both companies have strong advantages. Together, we can greatly enhance the MFV market, bringing consumers excellent products and more choice."
The companies will actively explore a full range of cooperation including advances in MFV design, technology, product quality through R&D as well as sales. It will cover both internal combustion engine and new energy models. JAC will have a 50 percent stake in the new venture, with Volkswagen Group holding the other 50 percent. It is planned to set up the venture in Hefei, Anhui province, where JAC is based.
Anhui Jianghuai Automobile Co., Ltd. is a well-known Chinese manufacturer of passenger cars and commercial vehicles with headquarters in Hefei (Anhui Province). The company's product range mainly includes heavy, medium and light trucks, multi-functional commercial vehicles, SUVs, sedans and buses as well as key components such as chassis, transmissions, engines and axle units. JAC markets its vehicles under two automobile brands: "Jianghuai" and "Ankai".
About the Volkswagen Commercial Vehicles brand: As a stand-alone brand within the Volkswagen Group, Volkswagen Commercial Vehicles is responsible globally for the development, construction and sales of light commercial vehicles, producing the Transporter, Caddy, Crafter and Amarok ranges. In consultation with its customers, Volkswagen Commercial Vehicles draws up appropriate vehicle concepts, telematics and logistics solutions for the sparing use of resources at the highest possible level of efficiency. In 2016, the brand sold around 480,000 light commercial vehicles, produced at its sites in Hannover (D), Poznań (PL), Września (PL) and Pacheco (ARG). Volkswagen Commercial Vehicles employs over 21,000 people globally