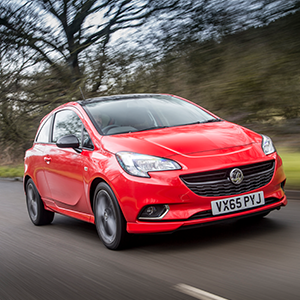 Announced at the annual Fleet World Honours awards ceremony at the Royal Automobile Club in London on Tuesday, the Corsa topped its extremely competitive Best Supermini category. The judges, made up of influential decision-makers and fleet industry journalists, praised the model for its efficiency, running costs and technology.
"The Corsa is a staple part of the UK fleet sector, popular enough to outsell entire model ranges single-handedly," said Alex Grant, Fleet World Editor. "Driving the latest version, that's no surprise. It's fun to drive, great value and feature-rich, while the model range includes low-CO2 engines and trim levels to suit all business needs."
"We're delighted the Corsa has been recognised at the Fleet World Honours," said James Taylor, Vauxhall's Fleet Sales Director. "The fleet market is an important sector for our best-selling Corsa and we are pleased that it remains a firm favourite."
In its fourth-generation, the Corsa has achieved exceptional sales, thanks to buyers' familiarity with its name, looks, value and fondness for its compact dimensions and interior packaging.
It has also been Vauxhall's best-selling car for many years, vying with Fiesta for the UK's Number One spot and topping sales charts in Scotland and Northern Ireland outright.