As lockdown measures begin to be eased, Trakm8 is urging fleet managers and drivers to ensure safety is front of mind when they return to the road, as police forces nationwide tackle a surge in speeding motorists, with fears this could increase as traffic levels continue to rise.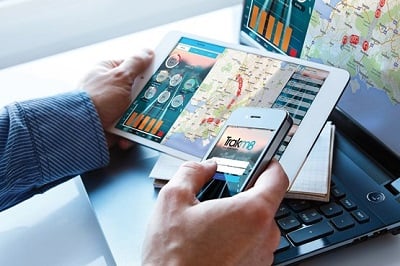 Speeding has been on the rise since stringent travel measures have been in place, with Greater Manchester Police alone revealing recently that it caught 6,200 drivers breaking the speed limit during the first month of the UK-wide lockdown. However, following the relaxation of travel limits in England and the announcement that non-essential workers will be able to return to work, forces will be ramping up visible enforcement activity around known speeding and accident black spots to remind motorists to travel safely and to stick to the legal speed limit.
With many essential fleet and business vehicle drivers having to work longer hours, and often to more urgent deadlines, there's a risk they could be among the motorists who find themselves fined and with points on their licence – or worse.
Peter Mansfield, Group Sales and Marketing Director at vehicle technology specialist Trakm8, explains: "As we move gradually out of lockdown, it's important for drivers to ensure that safety is paramount when out on the road, especially when many haven't been out driving for some time. Altered schedules, unfamiliar routes and stringent delivery deadlines are all potential risk factors for increased speeding, so how can fleet managers ensure their teams are driving safely and responsibly while out on the road?
"At Trakm8, we have pioneered our unique RH600 telematics integrated camera solution. The system combines a cutting edge in-cab camera offering with all of the rich data insights fleet managers need from their telematics software; ideal for fleet managers looking to monitor driver behaviour and, crucially, ramp up safety.
"The camera's in-built driver behaviour monitoring function, which provides a holistic overview of fuel inefficient or high-risk driving habits, including harsh acceleration, heavy braking and, most importantly, speeding.
"At a time when our emergency services are already stretched to their limits, responsible driving has never been more important. And for fleet managers looking to safeguard their drivers, and avoid costly downtime and speeding fines, our RH600 solution could be the key to valuable peace of mind."
For more information on the full range of products and services offered by Trakm8, please visit: https://www.trakm8.com