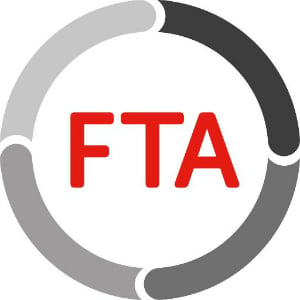 North West based housing group, Torus, has achieved the Freight Transport Association's coveted Van Excellence operator accreditation.
The housing group owns more than 22,000 homes in St Helens and Warrington and carries out more than 30,000 repairs every year with a team of over 350 people and 250 vans.
The Van Excellence scheme, which has more than 120 accredited organisations, promotes the highest standards of van operation and driving by accrediting operators against an industry code of good practice. Torus achieved accreditation at its first attempt, demonstrating the organisation's commitment to safer, more efficient and sustainable van operations.
Haydn Hansford, Managing Director for Torus In House Contractor said: "We are proud to be awarded the Van Excellence accreditation after a vigorous audit to ensure our fleet operation is above and beyond current transport and government requirements.
This accreditation demonstrates Torus is committed to safer, more efficient and sustainable van operations. It will also help our standing with our customers and employees that we are a responsible and safe vehicle fleet operator."
The Van Excellence scheme is aimed at raising compliance levels across the sector by setting high standards and sharing best practice, professionalising the industry and moving away from the traditional 'white van man' image.
Mark Cartwright, FTA Head of Vans, said: "The Van Excellence scheme is the most complete and robust measure of an organisation's attitude towards the compliant, safe and efficient running of its fleet. Torus has shown that it takes its corporate responsibilities very seriously and I am delighted announce that the organisation has achieved Van Excellence accreditation."
The Van Excellence Platinum Partner 2017 is Mercedes-Benz Vans and the Van Excellence Gold Partners 2017 are ARI, Bott Ltd, Brigade Electronics, Hertz, Lex Autolease and Microlise.