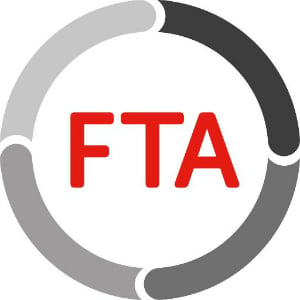 The Freight Transport Association says a report released today (21 September 2017) by the Department for Transport (DfT) shows that longer semi-trailers (LSTs) continue to make a significant contribution towards reducing HGV miles, with subsequent environmental benefits, and have a better safety record than standard HGVs.
The trailers are up to 2.05m longer than the standard 13.6m units commonly seen on the roads in this country.
The report has found that due to the higher carrying capacity of LSTs, over 10 million miles of HGV journeys have been removed from the road – avoiding on average 1 in 19 of the trips done by the participating companies.
Importantly the report once again shows that these vehicles are safe to use. Its notes that assessed by distance travelled "LSTs have been involved in around 70% fewer personal injury collisions and casualties, than the average for GB articulated HGVs."
FTA supports the 10-year trial, which was launched in 2012 to evaluate the impact of the operation of LSTs on Great Britain's roads and the role that they can play in improving the efficiency of logistics.
However, it is essential that their use is monitored to ensure that they can be used safely.
Christopher Snelling, FTA's Head of National and Regional Policy, said:
"The success of the LST trial is clear and undeniable – it is time DfT looked to simply establish the flexibility in law so that the UK can continue to benefit from the efficiency it brings. The success of this project shows what can be gained from adding marginally to a dimensions of our road freight fleet – massive carbon, air quality and safety benefits can be achieved right now. Weights and dimensions should be looked at in a rational, evidenced based manor and not simply rejected because some campaigners do not like the sound of them."
"Almost three quarters of goods movements are carried by road rather than by rail or water. We need to maximise the use of rail and water freight as part of making the UK's supply chain as efficient, clean and safe as possible, but they can never replace road – that is why we need to maximise the efficiency of road freight as well as the other modes."
FTA represents all modes of the UK's freight and logistics sector, with its members operating half of the UK's lorry fleet (more than 200,000 vehicles) and consigning 70% of the country's visible exports by sea and air. The UK remains a leader in logistics at a global level, ranked in the top ten countries in terms of logistics performance, and the sector contributes 11% of the UK's non-financial business economy. In 2016, 2.54 million people were employed in logistics in the UK, approximately 8% of the UK's workforce.