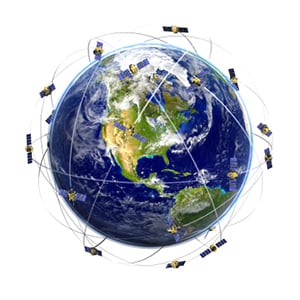 GOAL: Do you utilise telematics?
Telematics could help the transport industry significantly boost efficiency while simultaneously saving the sector millions, Trimble have claimed.
Speaking in support of last Thursday's World Environment Day, the company's General Manager, John Cameron, said it is more important than ever that fleets take action to meet global sustainability goals.
This, he added, includes utilising fleet management and telematics technology to optimise schedules and route planning, helping to reduce unnecessary mileage and improve fuel efficiency and driver proficiency.
"For many of our customers, being a truly sustainable business is an ultimate aim," said Mr Cameron.
"A fuel-efficient fleet can make a dramatic difference to a company's CO2 emissions, not to mention its bottom line and is often one of the easiest changes to make in a business with green aspirations."
Aggressive driving style is also a major factor in excessive fuel use.
Department for Transport figures state that vehicles travelling at 80mph can use up to 25% more fuel than at 70mph.
It was also found that by adopting a non-aggressive driving style a driver could improve their fuel efficiency by up to 30%.
"Many of our customers have found driver safety technology to have reduced employee speeding by up to 80% and significantly lower fuel use," added Mr Cameron.
"Any aggressive manoeuvres, such as hard acceleration, braking, turns and speed can be recorded, offering real-time feedback to the driver as well as a complete analysis for the back office.
"This insight means that training can then be provided to individuals that need to improve their driving style which will help to reduce fuel use and, ultimately, CO2 emissions."