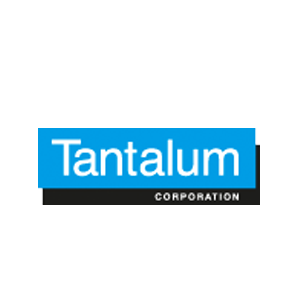 Tantalum Corporation, a premier solutions provider to the connected car market, today announced its expansion within the United States, adding an office in Menlo Park, Silicon Valley to complement its existing operations in Atlanta and London.
The expansion coincides with Tantalum securing a further £2.5m ($3.4m) investment from Disruptive Capital Investments Ltd. Disruptive Capital's investment will augment the £1.4m ($1.9m) grant from the UK government to trial Tantalum's innovative Air.
Car system across London and other UK cities suffering from illegal levels of NOx and other particulate pollutants. The new office in Menlo Park is led by technology industry veteran Baris Ruacan, who brings more than 20 years' experience across US and International markets.
The office expansion and investment will help the organisation to scale rapidly across international markets, allowing the company to leverage Silicon Valley's diverse technology talent pool and help drive the US connected car market forward.
Adding to its corporate headquarters in London and office in Atlanta, the expansion strengthens Tantalum's global presence, with the company now strategically located in key locations across the United States and Europe.
Speaking of the new office opening and investment, Ozgur Tohumcu, CEO of Tantalum Corporation said, 'This expansion puts Tantalum at the forefront of the burgeoning connected car market, positioning us at the heart of conversations around technology innovation and industry direction.
Disruptive Capital is a great partner who supports our vision to transform the automotive experience, bringing the benefits of advanced driver insights to the vast majority of drivers around the world.'
Commenting on the investment, Lincoln Jopp, a partner at Disruptive Capital said, 'We are delighted that Disruptive Capital Investments Ltd has been given this opportunity to invest further in Tantalum, coming, as it does, on the back of the investment by Handysoft, the Korean automotive company, earlier in the year.
At Disruptive Capital, we back great management and innovative technology which is disrupting markets; Tantalum has both and more besides. Tantalum is growing so fast, it's hard to keep up; new offices and experts in Silicon Valley and Atlanta, new products, new contracts and new investment.'