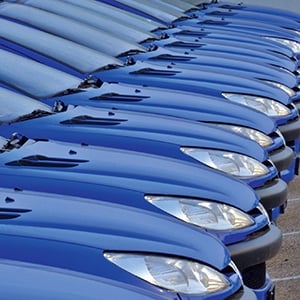 LAUNCH: Synter could help your fleet save
A new company car contract hire comparison and ordering service is set to save SME customers an average of £50 per vehicle every month.
Sytner Supply is designed for fleets of up to 75 vehicles and uses the dealer group's panel of lenders to locate the best deal for each quote.
The service aims to take the work out of acquiring new cars for SMEs and includes everything from initial enquiry to vehicle delivery at no additional cost.
Nigel King, Programme Manager at Sytner, said: "We already have an extensive SME customer base and are aware of the significant amount of time that companies of this kind have to spend in finding the best funding for their new vehicle.
"Having no captive contract hire operation ourselves, we realised that we were perfectly placed to create a service that compares a wide number of funders and takes the legwork out of vehicle acquisition.
"The platform we have created obtains competitive quotes from our panel of lenders and allows us to quickly and easily identify the best available 'Quote of the Day' on behalf of our SME customers."
Sytner Supply has been extensively trialled and has so far achieved average savings of around £50 per month per vehicle for clients compared to the quotes they had obtained themselves.
"The SME market is a significant opportunity for Sytner Group and we believe that, through Sytner Supply, we can offer smaller businesses a similar level of advantage to those that we are able to offer to our very largest fleet customers," added Mr King.
"Representing 20 prestigious manufacturer brands and with an extensive network of dealerships, we are able to offer customers a vehicle to match any requirement and in some cases, using whole life cost data, are able to offer a prestige vehicle for less than they would be paying for a mainstream brand."