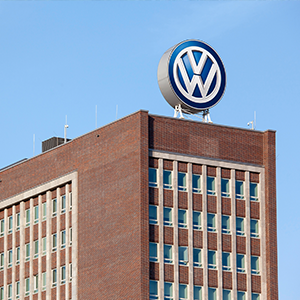 Volkswagen Van Centre Bury St Edmunds has picked-up a third consecutive aftersales award making it the most consistent aftersales team in Volkswagen Commercial Vehicles Awards history.
The team based at Northern Way in Bury St Edmunds has won the Aftersales Award from the manufacture in quarter four of 2016, as well as quarters one and two in 2017.
It has been successful period for the van centre which also boasts Volkswagen's Customer Champion Stephen Eboma as a sales advisor as well as a collection of awards for communications and customer satisfaction.
Head of business, David Nichols and Aftersales Manager Gerald Payne have been the men overseeing the success.
David said: "We are absolutely thrilled to collect a third aftersales award and become the most consistent aftersales team in the awards history.
"Gerald is a huge believer in Service Core Process – if you follow this, you get the results.
However, you've got to do it without it being robotic – you've got to have fun and set it out as the culture of the business. All new staff come to work and learn it from day one, and that knowledge is cascaded.
"We are a small team and we all follow the same rhetoric, supporting one another to achieve the same goals".
Gerald explained: "It's not just a tick-box exercise, the team have got to know why the process is important. It is now engrained in our work ethic and as people can see from our success it is bringing results."
In addition to its aftersales performance the van centre has also received high praise from customers and has averaged a 11 out of 12 for its service.
David added: "Good, bad or indifferent, any news you need to give the customer has to be done quickly. Uncertainty is not your friend and the customer will appreciate knowing where they are, no matter if this isn't always the news they want to hear.
"Achieving a higher service customer satisfaction score is more challenging in service than sales because a service visit is like visiting the dentist. You're not collecting a shiny new vehicle which you're going to be excited about – it's a distress purchase, so you have got to do a great job to leave your customers happy."