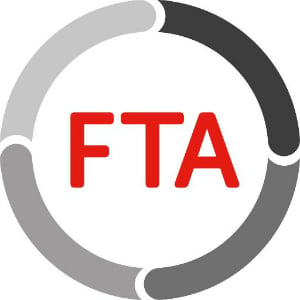 The changes proposed in the Department for Transport's Strategic Vision for Rail, must be done in a way that protects, and is seen to protect, the interests of rail freight, says the Freight Transport Association (FTA).
The document published today (29th November) by the Department for Transport, outlines a partnership model on some lines, to run the infrastructure in collaboration with the dominant passenger train operator. FTA's Head of National Policy, Christopher Snelling commented:
"If the track operations are more closely intertwined with a passenger operator, there is a fear that when it comes to closures for works, or getting the tracks working again after a disruption, freight operators could lose out to the partner's own passenger train services. Even the perception that freight might get a worse deal in future could discourage users from turning to rail."
"The Government's document says all the right things in principle about making sure this doesn't happen and that freight won't suffer, but we will need further and continuing evidence that this will be delivered in reality. We need a commitment, incorporated in a measurable and enforceable way, with action taken if there is ever a suggestion of a compromised service."
"FTA represents all modes of logistics and sees rail freight as a crucial part of the UK supply chain, one that needs to be enhanced as it brings environmental, safety and efficiency benefits."
Snelling added, "This strategy reiterates the Government's commitment to improving rail freight, including continued spending on freight-related infrastructure improvements in the next control period, out to 2024. This is a really positive agenda that should improve the rail service for our members, Britain's producers, manufacturers and retailers. We don't want to see all the hard work undermined by even the perception that the future of the railways is only about passengers. Britain needs rail freight too"
The Freight Transport Association is the UK's largest and most influential membership association in the freight and logistics sector, with more than 16,000 members operating over 220,000 goods vehicles – half the UK's fleet. Established in 1889, FTA's members move goods by road, rail, sea and air, consign over 90 per cent of the UK freight moved by rail and 70 per cent of the nation's sea and air freight.