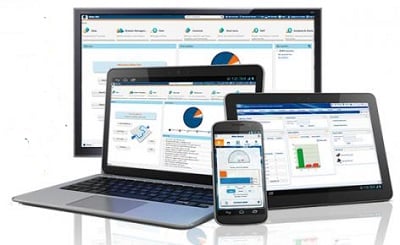 Global automotive finance, leasing, fleet and mobility management software provider, Sofico, can look back on a year of global success with implementations of its Miles software solution in a number of new countries and an increase in employees to record levels worldwide.
Geographic expansion
During 2019, the Belgian-based software house completed 11 implementations of its Miles contract management system, including three in new countries – Romania, South Korea and Denmark.
At the same time, it also began new projects in a number of new countries – including Algeria, South Africa and Sweden – taking the number of countries it now operates in globally to 26.
Employee growth
As part of the expansion, 70 new employees were recruited in locations around the world to take the total headcount to around 340. Sofico Services Netherlands and Sofico Services Mexico added nine and seven staff to their headcount. This means both country offices are now fully staffed, following their foundation in 2016 and 2017 respectively.
For Sofico Services Germany and the Sofico Services UK, which increased by four and seven personnel respectively during the year, Sofico is still looking to increase its headcount.
Part of Sofico's worldwide success has come from adopting a local office approach for key markets, rather than organizing it all centrally. The company has opened four additional local offices since 2016, to better serve customers in the Netherlands, the UK, Germany and Mexico.
Market trends
In terms of key market trends, Sofico sees the provision of a wider choice of mobility options through a managed mobility budget becoming more commonplace throughout Europe, a trend which it believes could gather pace throughout key EU markets in 2020.
As a result, Sofico believes that businesses in major urban areas especially are increasingly looking at mobility options to compliment or replace the traditional perk car.
"This doesn't mean the company car is dead," said Gémar Hompes, Managing Director. "Far from it, with cars becoming ever more sophisticated and low emission with each new generation.
"But there is a growth in multi-modal means of corporate transport that are more about getting the employee from A to B in the most cost-effective way, rather than providing them with a car as a matter of course.
"Mobility has been a hot and often talked about topic for several years but now, we see more players launching an offering. Although the uptake is still quite low, we expect that to increase in 2020," he said.
At the same time, Sofico believes that the increasing complexity of the UK and European automotive lease and finance markets, where boundaries between fleet and retail are blurring, requires sophisticated, future-ready hybrid systems to manage.
Sofico says vehicle ownership is shifting towards vehicle 'usership', with more drivers using shared vehicles for shorter periods. As a result, OEMs, fleet and leasing operators need to be able to manage usage intervals from minutes to years.
This supports the introduction of new mobility and connected car services like peer-to-peer car and ride sharing, ultra-short term rental and digital concierge services.
"Today, software systems like Miles need hybrid capabilities: a core ERP system combined with a cloud-native micro-services architecture and decision support framework to cover the full spectrum of contracted vehicle usage: financing, leasing, renting as well as sharing.
"This enables our customers to embrace the future and explore new opportunities by providing an end-to-end online customer journey that links contracted vehicle usage with driver-centric, value-added mobility and connected car services with a strong focus on integration, customer self-serve and straight through processes," he added.