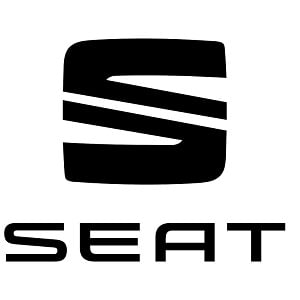 SEAT has confirmed a technical issue on the new Ibiza (2017 and 2018 models) and Arona (2018 model year): there is the possibility that in rare situations (e.g. sudden quick lane changes with five passengers on board) and when the rear center seat and the rear left seat are occupied at the same time, the left seat belt could be unintentionally released.
At SEAT safety remains a main priority and the brand has already identified a technical solution which will prevent this from happening.
The new SEAT Ibiza and Arona are legally homologated and safe to drive; however the brand advises its customers not to use the middle seat of the new Ibiza and Arona until the car has been equipped with the redesigned belt lock fixture. SEAT is now addressing the relevant authorities for their final validation in order to implement the solution, both on vehicles in the market as well as on the future series production.
Within the next few weeks, SEAT will start a recall campaign. Customers will receive a letter to arrange an appointment with a SEAT official service centre. The check and the implementation of the technical solution will be free of charge.
SEAT is the only company that designs, develops, manufactures and markets cars in Spain. A member of the Volkswagen Group, the multinational has its headquarters in Martorell (Barcelona), exporting 80% of its vehicles, and is present in over 80 countries. In 2017, SEAT obtained an after tax profit of 281 million euros and achieved worldwide sales of nearly 470,000 vehicles.
The SEAT Group employs more than 15,000 professionals and has three production centres – Barcelona, El Prat de Llobregat and Martorell, where it manufactures the highly successful Ibiza, Leon and Arona. Additionally, the company produces the Ateca and the Toledo in the Czech Republic, the Alhambra in Portugal and the Mii in Slovakia.
The multinational has a Technical Centre, which operates as a knowledge hub that brings together 1,000 engineers who are focussed on developing innovation for Spain's largest industrial investor in R&D. SEAT already features the latest connectivity technology in its vehicle range and is currently engaged in the company's global digitalisation process to promote the mobility of the future.