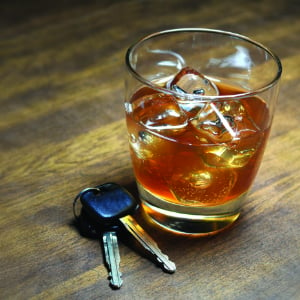 As the breathalyser device marks 50 years of use by UK police, the UK's biggest road safety charity IAM RoadSmart is suggesting visible policing and a cut to the drink-drive limit are not the only ways to achieve a significant reduction in the numbers killed and seriously injured on our roads.
The charity also recommends that a drink-drive rehabilitation course should be made compulsory for those convicted of the crime, as opposed to it being voluntary.
Neil Greig, IAM RoadSmart director of policy and research, said: "The increase in serious injury crashes and the overall increase in drink related crashes is worrying and suggests the problem is not reducing among a hard core of drivers willing to take the risk.
"The Government should introduce a lower limit in England and Wales but that is unlikely to eradicate the problem completely, although it would deliver a small but significant decrease in drink drive casualties and underline the clear message that driving and drinking don't mix.
"The best way to catch those who ignore the limit is through intelligence led high profile policing so investment in roads policing must be protected. The reality of being caught must match the campaign messaging.
He added: "But, it must not be forgotten that drivers who take a drink-drive rehabilitation course are less likely to reoffend. Currently a convicted drink-driver has to choose to take a course when they appear in court. At IAM RoadSmart we believe a more effective option would be to make the course compulsory and force drivers to opt out only if they choose to do so.
"In our experience drivers drink and drive for a variety of reasons often related to personal and financial problems. Treating their reliance on alcohol to 'solve' their problems can deliver a more permanent solution that improves road safety and deals with underlying addiction issues."