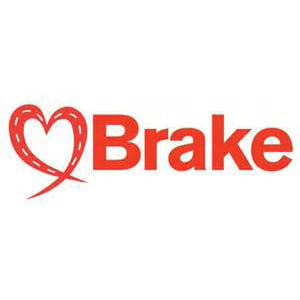 Brake, the road safety charity, is delighted to announce that its essential 'Someone has died suddenly' children's book is now available as a free of charge e-book. Both the physical copy of the book and its accompanying guide, plus the e-book, are available for free to families and professionals.
The book can be accessed on any kindle, iPad or other e-reading device, and is available to download from Brake's online shop. Produced in collaboration with bereavement experts and organisations, the book is a valuable resource for anyone supporting and caring for suddenly bereaved children. It can be used by parents and carers or within a school setting.
Readers of the colourfully illustrated text follow the story of Amy and Tom, two children who have been suddenly bereaved. Included within the text are sections covering varying emotional reactions children may experience following a sudden loss, and practical information on death, grief and the processes that follow a bereavement.
An interactive section is also included which contains a number of activities that bereaved children and their adult carers can complete together. Crucially, the book is also accompanied by a supporting guide with advice for parents, teachers and support workers on how best to use the book to help suddenly bereaved children.
Following the launch of the free books, Brake will be releasing a free of charge suite of resources for teachers and school staff later in the year. New resources will include bereavement policies for primary schools and guidance about best practice when supporting suddenly bereaved children. Sign up to Sudden's bulletin today to be the first to hear about the release of the new resources.
Jack Kushner, victim support events and marketing officer at Brake, the road safety, says: "A sudden bereavement can have a traumatic impact on children and young people. It is therefore vital that children are provided with resources, which allow them to express their feelings following the shock of a sudden death. With research showing that up to 92% of people under the age of 16 have experienced a significant bereavement, Brake is proud to be able to provide this essential, free of charge resource. Our 'Someone has died suddenly' book is a great resource for children, parents, carers and support workers, and we would encourage any adult responsible for supporting bereaved children to order a free of charge copy of this book."