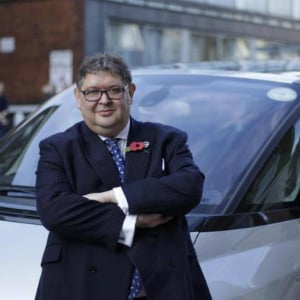 A 'ridiculous' language test which forces London private hire drivers to fork out at least £180 to prove they speak English could see a private education firm pocket £20million.
The new rule has caused outrage among workers – particularly those who were born and raised in the UK and are being asked to shell out to show they can speak their own mother tongue.
Unless they can prove they have an English GCSE, Transport for London (TfL) says they must undergo a day-long language test under belittling classroom conditions from their recommended provider – Trinity College London.
With an estimated 110,000 Private Hire Drivers in London, and with each tests costing at least £180 [1], this could see the company trouser a whopping £19.8million.
Trinity College's turnover last year was £32million – so this windfall almost doubles their annual income.
Steve Garelick (pictured), GMB's professional drivers' secretary, said:
"Not only are these tests unnecessary and demeaning, they will shovel huge sums of money into a private college's coffers thanks to a virtual monopoly.
"Our member work hard for their cash – why should they have to stump up £180 for to prove they can speak what, in many cases, is the language they've spoken all their lives.
"We completely accept drivers need good verbal communication skills – but do they really need an expensive written exam to boot?
"TfL really need to rethink this ridiculous requirement before it's too late."