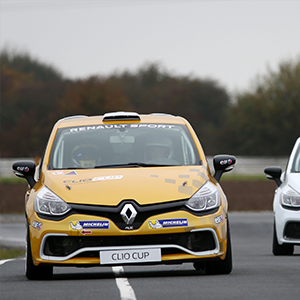 The Renault UK Clio Cup Junior Championship will hold a final 'taster day' at Blyton Park, Lincolnshire on Tuesday 18 July for youngsters looking to join its grid.
A full day of running has been booked by Renault Sports UK to give drivers aged 14 to 17 plenty of time to sample the UK Clio Cup Junior race car ahead of the championship's inaugural eight-round season which starts at Snetterton, Norfolk (Sat 9-Sun 10 Sept).
The Champion will receive a FREE registration into the senior Renault UK Clio Cup in either 2018 or 2019 – a prize valued at around £18,000. Second and third place plus each race winner will also be rewarded handsomely.
Those wishing to take part in the Renault UK Clio Cup Junior sampler day at Blyton on 18 July should contact Renault Sport UK Motorsport Manager Will Fewkes: Tel +44 (0)7894 317477 / Email will.fewkes-extern@renault.co.uk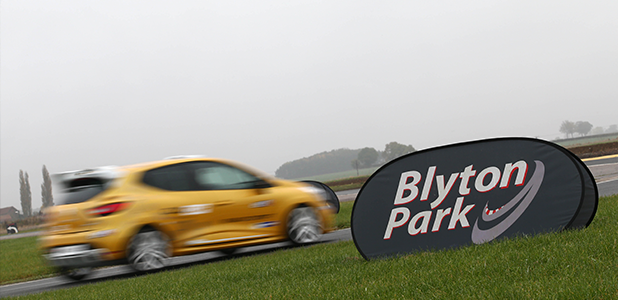 He commented: "This sampler day will also allow teams to give their Junior-spec cars a thorough shakedown and of course work with prospective drivers – some of whom may well be for a looking for a change of scenery in 2017. Note that we are not charging teams or drivers for track time on this day.
"Close to 30 young drivers got an opportunity behind the wheel at our initial sampler day last autumn and the overwhelming feedback was how much they loved the car's handling, engineering and overall performance.
"We also heard from the senior-level instructors sitting alongside who were utterly blown away by the young talent out there. We look forward to discovering more of the same on 18 July and also as the UK Clio Cup Junior championship unfolds…"
The Clio Cup Junior car is identical to that used in the senior UK Clio Cup which features at British Touring Car Championship events except – to satisfy junior racing regulations – it is limited to five gears and a top speed of 100mph and is fitted with road tyres, Michelin's high performance Pilot Sport 3.