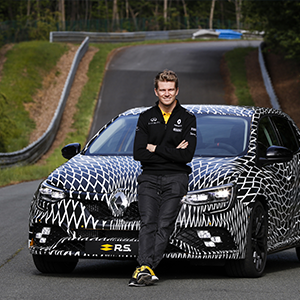 The All-New Mégane Renault Sport will be the first hot hatch to have four wheel steering and will offer customers a choice between two chassis set ups.
Renault's 4CONTROL four wheel steer technology offers drivers enhanced agility, cornering performance and steering precision by enabling the car's rear wheels to assist in steering by means of an electromagnetic actuator mounted on the rear axle. Renault Sport engineers have specifically calibrated the system to take the car's performance to new limits thanks to exceptional agility and cornering stability at higher speeds.
New Mégane Renault Sport customers will also be able to choose between a Sport chassis, which combines high performance and ride comfort in everyday use or a Cup chassis, engineered to deliver the ultimate track performance experience.