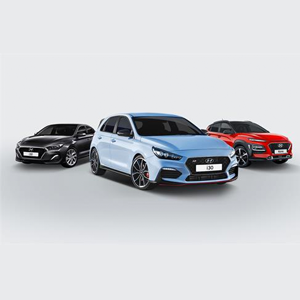 Plymouth has the third-worst MOT pass rate in the UK, according to latest figures from the Driver and Vehicle Standards Agency, with just 54.2% of vehicles in the city passing their first MOT test.
Only Kirkcaldy and Dundee fared worse with a 53.4% pass rate. This contrasts with the highest pass rates of more than 72% in Romford, Essex, and Enfield, London. In response to big differences between the best and worst rates, engine care product manufacturer Cataclean is warning motorists that up to one million MOT test failures every year that are due to exhaust, fuel and emissions issues could easily be fixed.
The latest MOT statistics, obtained by a Freedom of Information request, were analysed and published by the car advice website Honest John. They reveal that six of the UK's ten lowest pass-rates are found in south-west England (Bristol, Exeter, Plymouth, Taunton, Torquay, and Truro).
The top eight regions, with pass rates greater than 70%, are all in London and south-east England. Differences between regions might partly be due to motorists in rural areas having to drive more miles, and to households in wealthier areas spending more on vehicle maintenance and servicing – but Cataclean advises that motorists in all regions can benefit from its patented-formula fuel and exhaust system cleaner at low cost.
Independent scientific tests have shown that Cataclean significantly reduces tailpipe emissions, often by enough to make the difference between passing and failing the MOT. In real-life testing, fuel savings of 9.7% were generated. Application is as simple as pouring one full bottle of Cataclean into the fuel tank.
Graham Fraser, corporate development director at Cataclean, commented: "Plymouth and other cities and towns in the south-west have some of the lowest MOT pass rates in the nation, but exhaust emissions are causing huge numbers of cars and vans to fail the test everywhere. Motorists need to know that fixing this problem can be as easy as opening and pouring a bottle!"
"Motorists wondering if they should use premium fuel to keep their fuel and exhaust systems clean, can save money by using Cataclean instead. We have a savings calculator on our website to show just how much money can be saved, according to individual cars' mpg and local fuel prices," adds Graham Fraser.
Cataclean has also proven effective at reducing the clogging-up risk to diesel particulate filters, a problem which causes so many car and van breakdowns that the RAC's 1,400 patrol vehicles carry Cataclean to clean-out fuel and exhaust systems.
Cataclean is a patented chemical formula, manufactured in the UK, that breaks down deposits in fuel delivery systems. When Cataclean combusts, it forms compounds which clean inside the catalytic converter, increasing its ability to remove harmful exhaust emissions such as carbon monoxide and nitrogen oxides. Cataclean also has a beneficial effect on engine performance by cleaning and rejuvenating the fuel system, injectors and valves, optimising the combination and ignition of the fuel mixture.
Cataclean's products are available to buy from all good motor factors as well as retailers including Amazon, Halfords and Euro Car Parts in 500 ml bottles (one application). Cataclean is also available to purchase via the official website www.cataclean.com priced from £18.50 (incl. VAT). For best results, Cataclean should be applied every three months.