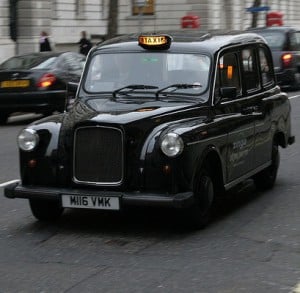 CLUB: Any passenger-carrying pro driver can join
An ambitious multi-million pound project to create the UK's first 'members only' clubhouse for professional drivers is set to launch by the end of 2014.
The venue, close to Heathrow Airport, will be open to members 24hours-a-day, 365days-a-year, and is provisionally tagged the Professional Drivers' Club.
It will provide a facility where members can meet, eat, sleep and exercise in a relaxed and comfortable environment.
As well as this, it will also be a convenient base for vehicle services, such as filling up with fuel and MOT work.
Membership will be open to anyone who drives professionally and carries passengers, including black cabs, minicabs, chauffeurs and other taxi services.
Jon Jordan, Founder of the Institute of Professional Drivers and Chauffeurs (IoPDC), came up with the idea, which has been two years in development.
Mr Jordan has worked in the industry for more than 20years and believes his 'designed by drivers for drivers' approach means the venture will be a success.
"I see a genuine gap in the market for an industry hub of this sort," he said.
"Drivers will be able to relax in safety and comfort, but also to network, find out about job opportunities and keep up to date with industry news."
Should the club prove a success, Mr Jordan sees it the first of many across Britain and Ireland, all situated in urban hubs.
There are more than a billion journeys carried out by 340,000 licensed drivers each year in the UK, generating almost £8billion for the economy.
Approximately 80,000 passengers departing from or landing into Heathrow's terminals every day arrive by licensed taxis and other private hire vehicles.
This means thousands of drivers are in the airport's environs, some multiple times; many will come and go but others will be waiting several hours for later bookings.
The 2.5acre site will be in a prime location currently occupied by a disused office block, which is scheduled for demolition later this year.
It is less than 10minutes' drive from all five airport terminals.
The club will consist of a new building with up to five levels, plus a multi-storey car park allowing 600 members to be on site at any one time.
Additional services include fuel station, car wash, MOT and tyre station, food facilities, recreational area, gym, games room, toilet and shower facilities, 'sleeper pods', 'office pods', arrivals information, a rooftop garden and conference facilities.
"Evidence from various medical organisations has shown professional drivers suffer from poor health because of the long hours spent in their vehicles," Mr Jordan added.
"Prevalent conditions include diabetes, obesity and sleep apnea, while dehydration is also common because a lack of toilets means drivers don't drink enough fluids."
Image courtesy of jtbarrett, with thanks.