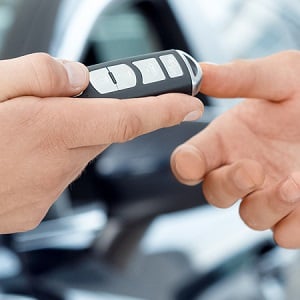 Pendragon Vehicle Management (PVM) has launched Let's Lease – an innovative employee car scheme that allows employees of businesses the provision of a new car with no financial risk to the employer and no BIK liability to the employee. Let's Lease also recognises the shift in consumer acceptance towards vehicle usage rather than ownership, particularly for the growing millennial population.
PVM has identified that the increased tax burden being levied on company car drivers, alongside the lack of clarity on future BIK rates, has lead people – particularly for 40% and 45% tax payers – to question the potential future value of a company car. The impact (positive or negative) from WLTP is still unknown.
Let's Lease is available to all employees where their employer is supportive of such a facility. The easy-to-use online web portal allows employees to browse a wide range of vehicles, build and customise their vehicle specification and deliver a personalised quotation. Once the employee is happy with vehicle specification and quoted rental, the vehicle will then be ordered by Pendragon Vehicle Management (subject to credit) and supplied to the employee on a Personal Contract Hire agreement. PVM offer either minimal advance payments or, alternatively, larger advance payments that then reduce the monthly rental thereafter.
The scheme is ideal for either cash allowance employees or other employees who are no longer enjoying the initial generous benefits derived from a car salary sacrifice scheme. Monthly Rentals start from £123 per month including VAT.
Neal Francis, Divisional Managing Director of Pendragon Vehicle Management commented:
"At no cost to the employer, Let's Lease is the ideal way for a business to offer its employees the use of a brand-new car. Employee car schemes increase employee motivation and retention, offering genuine cost-savings. As part of the UK's Leading Online Motor Group, PVM already has over 600 vehicles across 24 manufacturer brands on offer, with immediate access to 21,000 stock vehicles. Let's Lease is the perfect car scheme for any business."
Pendragon Vehicle Management can be contacted by businesses who wish to learn more about the benefits of Let's Lease on 01332 267 389 or email [email protected].
Find out more about Let's Lease by visiting https://www.pendragonvehiclemanagement.co.uk/lets-lease-employee-car-scheme/