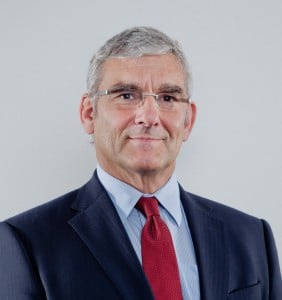 DIRECTOR: Stephen Branch changes roles
Stephen Branch is the new National Operations Director of Northgate Vehicle Hire.
Mr Branch, who leaves his role as Regional Operations Manager at Northgate, has been appointed amid improvement to the company's operations structure in preparation for significant growth plans.
He will be responsible for Northgate's UK operational strategy across their network of 67 branches and 55,000 vehicles.
Within the new role, Mr Branch will also be responsible for the rental and workshop areas of the company, as well as the Customer Support Centre, Darlington.
Mr Branch said: "Having worked with Northgate for a number of years I am delighted to be afforded this opportunity to complement the existing operational strategy and drive it forward.
"2014 is set to be a busy year, with plans already in place to expand the company's existing network of 67 branches to 90 in the next two to three years – effective operation is key to its success, so it's a very exciting time to be appointed as UK Operations Director."
Bob Contreras, CEO for Northgate Vehicle Hire, added: "Stephen already has a proven track record and his leadership within the operations team and improvements achieved means this appointment is well deserved.
"There have been many changes throughout the company in recent years, with a particular focus on investment in our systems, people and infrastructure.
"Stephen's appointment complements this activity and ensures our continued focus on the delivery of quality customer service, as we grow our business."