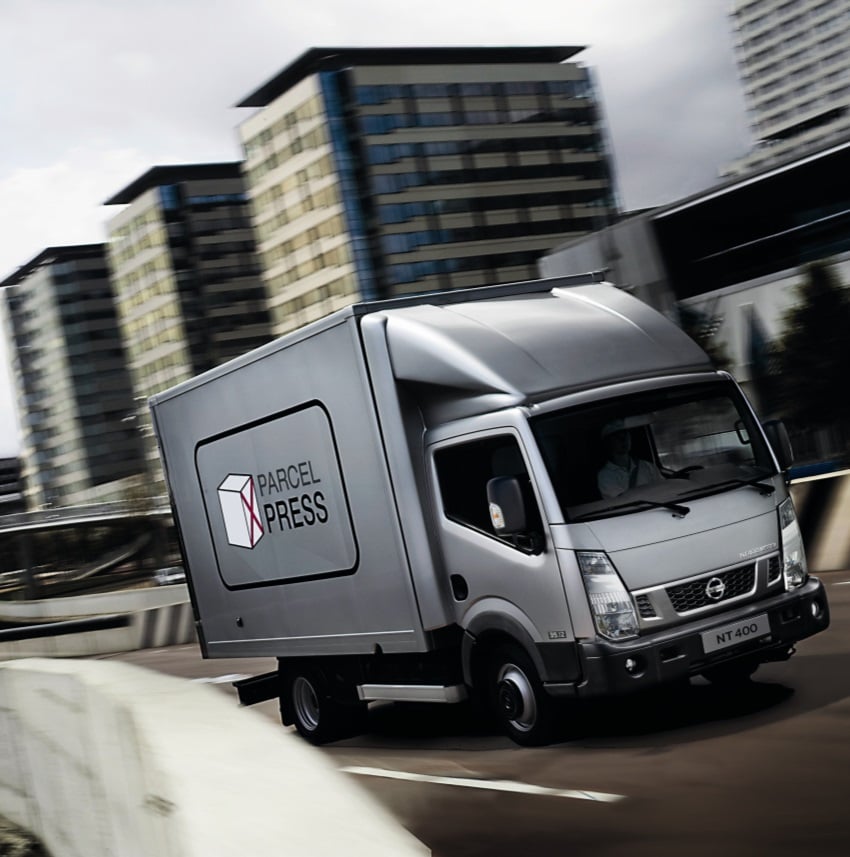 REVISED: New Nissan NT400 Cabstar
Nissan's new NT400 Cabstar is now in showrooms.
The revised light truck, which now offers lower running costs, improved fuel economy and enhanced equipment levels, boasts a new range of engines.
With improvements aimed at specialist body builders, the vehicle also offers new looks and improved payload.
It is available ex-factory with a choice of tipper, box and dropside bodies or as a chassis cab ready for conversions, and there are six different GVWs ranging from 2.8t to 4.5t.
Sebastien Viet, Chief Marketing Officer for Nissan LCV BU, said: "The changes to NT400 Cabstar turn an already highly-regarded truck into an even more compelling offer.
"NT400 Cabstar is ready to contribute to Nissan's growing LCV presence in Europe and keep the company on track to be LCV world leader by 2016."
New audio equipment available includes USB, iPod and AUX-in connection, while Bluetooth connectivity has been integrated for hands-free mobile phone use.
The 2-Din audio provides FM/AM/LW wavebands and includes a single CD slot with MP3 compatibility.
Replacing the optional spare tyre, a repair kit – complete with compressor and sealant – has been installed behind the driver's seat in the cabin.