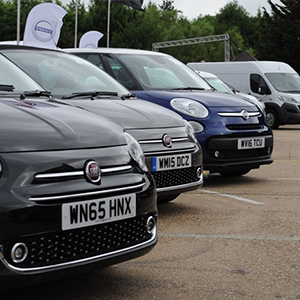 A new compliance manager has been appointed by fleet management software specialist FleetCheck ahead of the implementation of the new General Data Protection Regulations (GDPR) in May.
Sue O'Connell has extensive experience in software testing and compliance, most notably as senior product consultant at corporate documentation company PleaseTech, where she was in charge of unit, user acceptance, stress and performance testing.
She said: "The processes in place at FleetCheck are already very robust, so we expect meeting the needs of GDPR will be a relatively straightforward task.
"Currently, we are undertaking in-depth risk analysis so that we can highlight areas which need to be addressed, altering policies and procedures as necessary in good time for May."
Sue will also be helping FleetCheck work towards the ISO27001 information security standard, which specifies and audits processes that are intended to bring information security under clear and unambiguous management control.
She said: "There is an increasing focus on data security among fleets and other partners of all sizes and gaining ISO27001 will enable us to prove very robust levels of compliance."
The General Data Protection Regulations will replace the Data Protection Act 1998 (DPA) in May. This European legislation is designed to unify the separate EU member states' regulations and to give people living in the EU more control over their personal data.
Fundamentally, GDPR is similar to the Data Protection Act but there is a higher degree of emphasis on accountability and transparency, and businesses – including those operating fleets – must demonstrate robust audit trails for compliance and decision making.
The new law also comes with significant penalties, with much wider scope than the Data Protection Act – for data processors as well as data controllers. Ultimately, companies can be fined up to 4% of their worldwide turnover.