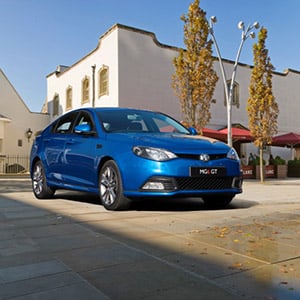 MG reaches 50 years
This week, Seward MG in Havant and Central Garages in Torbay have been announced as the 50th and latest authorised MG retailer in a rapidly expanding network.
The landmark figure comes just weeks after MG announced sustained growth in 2014, as the Midlands based manufacturer doubled 2013 total sales volumes in just the first five months of the year.
So far in this, the company's 90th Anniversary year, 16 new MG dealers have been appointed, with a total of 80 new sites expected by the year end, rising to 100 by the end of 2015.
2014 continues to be successful for MG reflected by figures, announced by the SMMT for May, showing that the company once again leads growth for the UK automotive industry.
MG believe success has been due to the recent launch of the MG3 supermini and expansion of the MG6 diesel powertrain family, with a new 129g, 350 Nm performance diesel recently added.
In support of the 80 new dealerships expected on board by the end of the year, there will be a further network of 13 MG after-sales specialists.