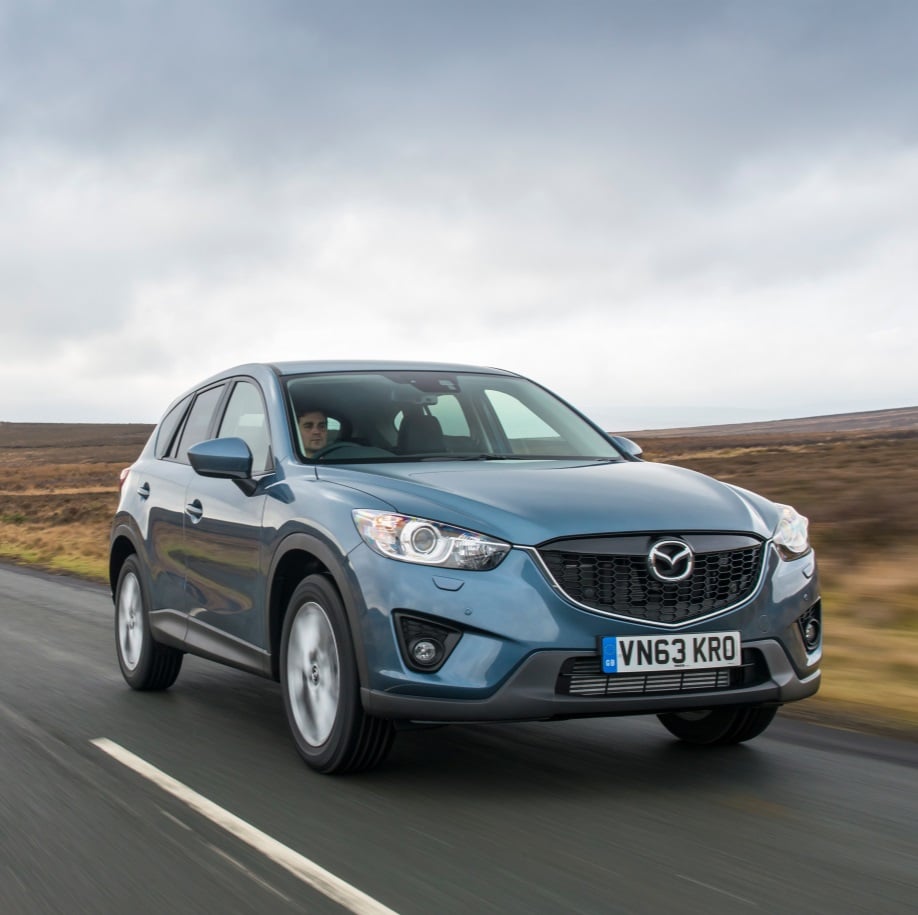 BETTER: Upgrades for Mazda CX-5
Mazda have unveiled 20 upgraded CX-5 models – all incorporating fuel-saving SKYACTIV technology.
Priced from £21,595, the refreshed range offers revised suspension, a new 'clutch restart system' for manual models, and boosts in emissions and fuel economy.
Customers can choose from 165PS petrol or 150/175PS diesel engines, six-speed manual or automatic transmissions, three specification levels and two-wheel-drive or all-wheel-drive.
Further upgrades are applied to all SE-L Lux and Sport models, with a memory function for the powered driver's seat and a six-way powered passenger seat as standard.
Peter Allibon, Sales Director at Mazda UK, said: "When we first launched the Mazda CX-5, we were confident it would quickly establish new class standards thanks to its SKYACTIV technology and unrivalled blend of performance, fuel economy and low emissions.
"The unique appeal of the Mazda CX-5 has been given numerous glowing third-party endorsements."