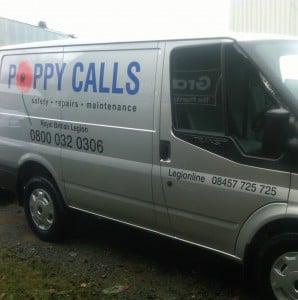 LANDMARK: 100th vehicle delivered
Lex Autolease have delivered their 100th vehicle to the Royal British Legion.
The Royal British Legion's fleet comprises largely of the Peugeot 308, Vauxhall Astra, Vauxhall Insignia, Ford Mondeo, Ford Focus, Toyota Prius and Toyota Auris.
They are used to help the Legion's staff deliver their vital welfare provision to the armed forces community across the country.
The fleet also includes 30 Ford Transit and Transit Connect vans delivering the charity's 'Poppy Calls' scheme, which offers low-level home maintenance services.
Andrew Conway, London Business Development Manager at Lex Autolease, said: "For a charity like the Royal British Legion, it is absolutely essential to ensure that donations work as hard as possible.
"Since we began our relationship with the Legion in 2011, we have implemented a whole life cost model that has helped to significantly reduce the cost of running its fleet through intelligent vehicle selection, and cost effective maintenance and management."
Ryan Straker-Bennett, Head of Fleet at the Royal British Legion, added: "Our fleet is integral to enabling our staff to reach all the current and ex-service personnel that need our support across the country.
"With Lex Autolease, we have found a partner that understands our needs as a charity to keep costs down, but also in keeping our vehicles on the road."