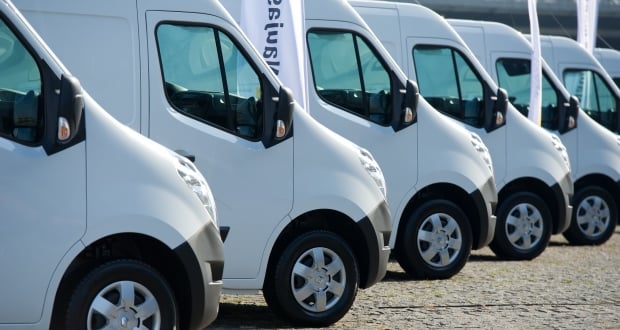 Demand for new light commercial vehicles (LCVs) increased in October, according to the latest figures released today by the Society of Motor Manufacturers and Traders (SMMT). More than 28,000 vans and pick-ups joined British roads in the month, representing a 14.1% increase in registrations, as demand continued to fluctuate throughout 2018.
Growth was driven by a rise in demand for the popular 2.5-3.5t van, up 27.6% to take a 70.1% share of the market, while demand for pick-ups increased 3.2%. In contrast, small and medium-sized vehicles both experienced declines, down -24.9% and -14.8% respectively. The rise follows months of fluctuating registrations caused by variations in fleet buying cycles and business confidence.
Year-to-date, 302,741 new LCVs have been registered, representing a drop of -1.6% on the first 10 months of 2017, and in line with current forecasts. However, demand remains at a high level, up a third (33.0%) on the same period in 2013.
Mike Hawes, SMMT Chief Executive, said, "While it is positive to see a boost for new vans in October, the growth comes on the back of a turbulent 10 months, with ongoing fluctuations in demand. Although the sector remains strong, we expect this trend to play out over the remainder of the year, as ongoing political uncertainty affects business confidence and hence operator investment."