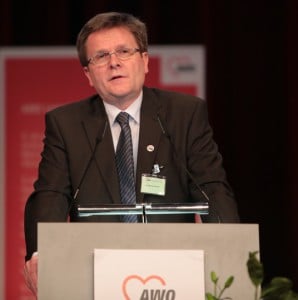 JOB: Jaguar Land Rover's Wolfgang Stadler
Jaguar Land Rover are appointing Wolfgang Stadler as their new Director of Manufacturing.
Responsible for Jaguar Land Rover's global manufacturing operations, Mr Stadler will report directly to Dr Ralf Speth, Chief Executive Officer.
He joins from BMW Group, where he has held the position of Senior Vice President of BMW Plant Dingolfing.
Formerly, Mr Stadler has held a number of senior positions at BMW Group internationally, including Managing Director of BMW South Africa.
Dr Speth said: "We look forward to welcoming Wolfgang to Jaguar Land Rover.
"He brings a wealth of experience at this exciting time when Jaguar Land Rover is restructuring and going for sustainable and profitable growth simultaneously."
Mr Stadler will replace Paul Cope, who is retiring after 37 years at Jaguar Land Rover and Ford Motor Company.
Image courtesy of AWO Bundesverband, with thanks.