WELCOME: New Iveco Daily
Iveco's third-generation Daily will hit the UK in June.
The van, which enjoys boosts to its handling and carrying capacity, is 5% more fuel efficient than the outgoing variant.
It also retains its classic ladder frame chassis structure, while total cost of ownership for the vehicle has been improved.
The van's capacity has been boosted through the reassessment of the relationship between wheelbase, overall length and the length of the cargo bed.
This gives way to the new 18 and 20 m3 models and the 11 m3 model.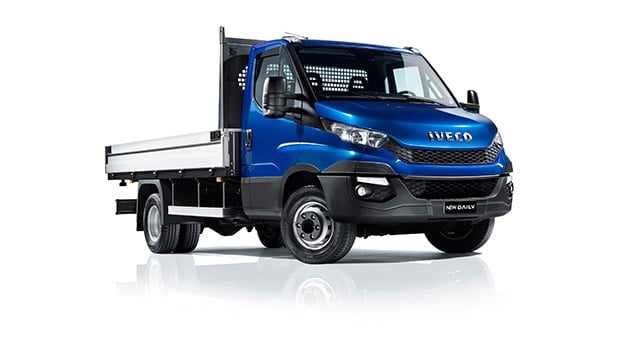 All models up to 3.5 tonnes are equipped with new front suspensions, while a new rear suspension layout has been designed for single wheel drive models.
The rear layout decreases the height of the loading platform by an estimated 55mm, simplifying loading and unloading operations.
It will also be available in a variety of minibus versions.
Full details will be revealed closer to launch.