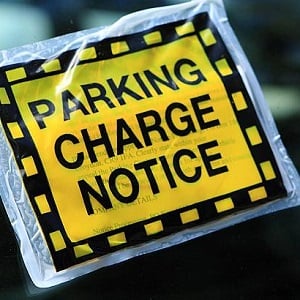 No one likes a parking fine, so it's not surprising to see that 93% of drivers support a new bill to regulate private parking. That's according to the RAC, and it's likely down to two key points. Firstly, many drivers have said that private parking fines are collected too aggressively. Secondly, 84% of drivers think the fines are too great for the offence.
Worse yet, the RAC and the Daily Mirror have noted that millions of these parking tickets are illegal, resulting in drivers being eligible for a refund. Professor Stephen Glaister, RAC Foundation director, comments: "We estimate that in 2013 alone drivers might have been overcharged by some £100 million." Volkswagen servicing specialists, Vindis Group, have investigated the issue of parking fines further.
UK driver paid out £94 million a year as of 2017, and the last three years saw some cities issuing half a million penalties. According to UK Carline, Brent, Croydon and Bristol were the cities that drivers were most likely to be hit with a parking fine. All three cities had issues more than 250,000 fines in 2016. Brent in particular soared ahead of other cities across the UK, issuing 537,128 fines across the three-year period. The top ten councils with the highest number of issued parking fines is as follows:
Rank
City
No. parking fines issued
(over three years)
1
Brent
537,128
2
Croydon
339,121
3
Bristol
267,913
4
Ealing
236,733
5
Newcastle
221,659
6
Enfield
189,619
7
Sheffield
155,552
8
Leicester
147,358
9
Bradford
141,692
10
Plymouth
121,429
That's 941,888 tickets issued in 2016, and a staggering 2,752,900 notices across three years. If each penalty was charged at the maximum fine of £100 per offence, these penalty charges could be costing motorists an astonishing £275,290,000 per year! And further figures from the RAC suggest these figures continued to rise in the month running up to Christmas 2017 – with figures signifying there was a 10% increase in the number of tickets issued when compared to 2016's figures, with around 17,137 tickets issued every day. Furthermore, ParkingEye Ltd was found to have requested the largest amount of data from the DVLA, with more than 533,000 records obtained in the most recent quarter, at a cost of £2.50 a record.
Steve Gooding, the Foundation director at RAC, suggests that the private parking firms are aiming to gain the most profits possible from festive shoppers. An opinion that seems fair to dish out, considering 72% of drivers say that parking terms and conditions notices are often hard to read or hidden in car parks – with a further 69% claiming parking charges were too high.
UK Carline issued further data that showed an apparent pattern of days-most-likely for a parking ticket to be given out. Their research revealed Saturday was the day most drivers were issued with a parking fine, whilst Sunday was the least likely. Figures show that just 235,584 tickets were issued on Sundays – a figure which still looks to be high but is significantly lower than the 430,035 tickets that were issued on Saturdays over the three-year period. Are drivers better behaved on Sundays? Or are parking firms more lenient?
No one gets excited when receiving a letter through the post informing them of a sudden parking charge. The RAC suggests that there are a number of areas which need to be addressed within the newly proposed bill in order for it to be a wide success, shifting driver attitudes towards a more positive consumer confidence in private parking firms. Road policy spokesman for the RAC, Nicholas Lyes, comments: "Importantly, this bill will facilitate a set of national guidelines which we hope will make the appeals' process simpler, tighten access to the DVLA database and bring higher standards to a sector which clearly has a poor reputation among motorists."
With over 80% of drivers seeing private parking firms in a bad light, the reputation of these firms is clearly an issue that needs to be addressed.
Former Conservative Minister, Sir Greg Knight, proposed a Parking (Code of Practice) Bill to help look at this issue. In January 2018, it was expected that this bill would be attended to a second time by the House of Commons. The proposed new code of practice hoped to ensure fair treatment of motorists and parking firms alike – a practice that is clearly needed following data that shows ticketing has reached epidemic proportions. The RAC were pleased that the code of practice would mean that firms which did not comply with the new code would be blocked from accessing motorist' information via the DVLA.
But the RAC has reported that permits and parking fines are forecast to soar to 45% in some areas of the UK, which could lead to increased tensions between motorists and local authorities. This includes with the introduction of Sunday parking charges. With councils already racking up a huge £819 million in parking fines, fees and permits during 2016/17, how much could they be looking at making if charges increase by 45%? Motorists could be in for a shock – though also giving them more reason to fight back and support a bill to regulate private parking.
Beyond just the monetary element of parking fines, the larger issue of parking fines has been brought to the government's attention. Could we see the right changes being made in the near future? For motorists' sake, let's hope so.
Paul Woodhouse – Marketing Manager