More than £87m of uninsured vehicles were saved from potentially being crushed in 2016, including Ferraris, Lamborghinis and Bentleys.
Supercars and high value vehicles that had been confiscated from uninsured drivers were among those potentially saved from being scrapped last year, according to the latest figures released from automotive experts hpi through its CrushWatch scheme.
The £87m figure is £20m up on 2015's figure of £67m, making it a record year for hpi CrushWatch in terms of vehicles saved.
These high-value vehicles were among more than 110,000 cars that were confiscated by police after their drivers were found to not have any insurance, of which over 10,000 belonged to finance and leasing companies. Traditionally in such situations, the cars would either be sold on, often via auction, or scrapped, without the finance company ever being aware.
The figures for 2016 show that two Lamborghini Aventadors, worth in excess of £200,000 each, were recovered, as well as four Ferraris worth in excess of £630,000. A Bentley Flying Spur and McLaren 12C worth £130,000 respectively were also recovered.
However, it was more mainstream models that made up the bulk of the most commonly recovered vehicles, with the Ford Focus, Vauxhall's Astra and Corsa, the Ford Fiesta and Volkswagen Golf making up the top five. They were closely followed by BMW's 3 Series, 1 Series, Mercedes' C Class, Audi's A2 and the Vauxhall Insignia.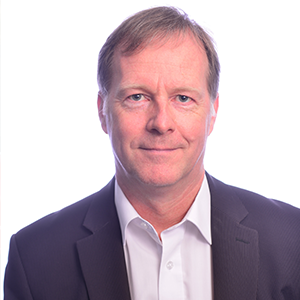 HPI CrushWatch was devised in 2009 to allow Police Forces to check vehicles prior to disposal, giving the option of reuniting finance companies with their often very valuable assets.
Barry Shorto, Head of Industry Relations at hpi, said: "The hpi Crushwatch annual figures are the highest in the seven year history of the scheme and its success further illustrates the need to clampdown on people driving without insurance, who are causing a risk to other road users and pedestrians.  Supercar drivers are not exempt from this practice.  Preventing this from happening is not just a safety issue but also about enabling finance companies across the UK to reclaim their vehicles which otherwise may have found ended up at auction or on the scrap heap."
Working under the umbrella of the Finance and Leasing Association's (FLA) Vehicle Recovery Scheme and the National Police Chiefs' Council (NPCC), the scheme is part of vehicle history checking company, HPI. Using its comprehensive database of financed vehicles, it is able to identify vehicles that have been confiscated from uninsured drivers and then notify their rightful owners.
Supercars'/high worth vehicles recovered as part of hpi CrushWatch
Most common vehicles recovered by hpi CrushWatch