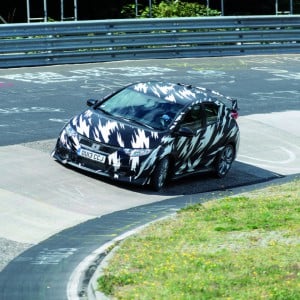 SMASH: Honda aiming for Nurburgring record
Honda's new Civic Type R will be powered by a direct injection turbocharged 2litre engine and deliver at least 280PS, it has been revealed.
The vehicle, to be released in 2015 after a further two years of development, has already been tested around the Nurburgring, Germany, by WTCC driver Gabriele Tarquini.
Honda have ambitions for the Civic Type R to become the fastest front wheel-drive car around the famous circuit.
Manabu Nishimae, President of Honda Motor Europe, said: "We have recently spent a week at the Nurburgring, carrying out extensive testing and we are on target, and have already set a time approaching the lap record."