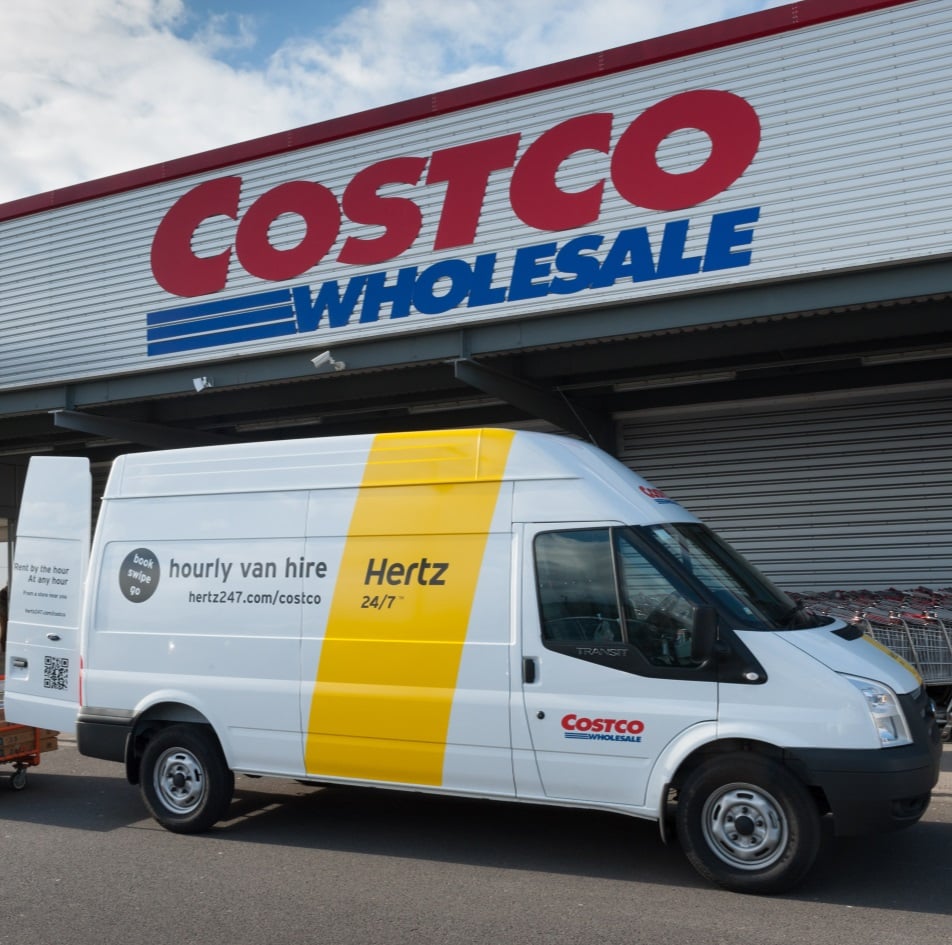 SERVICE: Costco customers set to benefit
Hertz are set to bring short-term 24/7 van rental to Costco members under a new partnership.
The self-drive service, which will operate at all 25 UK Costco warehouses, will offer rental of a Ford Transit from £13 per hour.
Insurance, maintenance, road tax and VAT are covered by the cost.
Michel Taride, Group President at Hertz International, said: "Our Hertz 24/7 service enables Costco to provide its members with an attractive and efficient van delivery service.
"Hertz takes care of providing and maintaining the fleet and handling all customer transactions while Costco's members can enjoy the convenience of taking their purchases home straightaway, rather than waiting for the goods to be delivered in the future."
Sue Knowles, Marketing Director at Costco, added: "Our agreement with Hertz 24/7 is another example of our dedication to improving member service, ensuring members can transport their purchases conveniently and at a low price.
"Given Hertz 24/7's customer support network, combined with its solid reputation for reliability and experience of operating a large and strong van fleet across the UK, I am confident that this agreement will further enhance the Costco member experience."