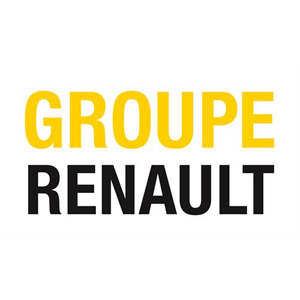 Renault is set to unveil the New Mégane Renault Sport in a world premiere at the 67th Frankfurt Motor Show starting with a press conference on 12th September. Also revealed that day will be the All-New Dacia Duster.
Renault: Vision for the future and the all new Mégane R.S.
The Frankfurt Motor Show will be the moment for unveiling New Mégane Renault Sport as the car channels its Renault Sport links with a combination of sporty styling and elite performance.
Renault is also due to present its vision for 2030 in an innovative format – a first at any motor show.
Renault press conference:
9.50am (CET) on Tuesday, 12th September (hall 8)
Presentation by Thierry Bolloré, Groupe Renault Chief Competitive Officer, with Renault Sport Formula One Team driver and Mégane Renault Sport technical advisor, Nico Hulkenberg, and Laurens van den Acker, Groupe Renault Senior Vice President, Corporate Design.
Dacia: All-New Duster now the new flagship
Dacia's new motor show stand will take on a festive feel with the customer community and the spotlight on Duster, with its even more attractive new design.
Dacia press conference:
11.10am (CET) on Tuesday, 12th September (hall 8)
Jean-Christophe Kugler, Executive Vice President, Chairman of Europe Region.