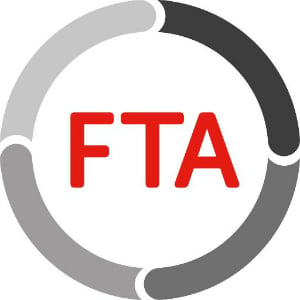 The Freight Transport Association has this week become the latest member of FleetCheck's partner programme, bringing the total at the fleet software specialist to 40.
The two bodies have been working closely together in recent years, including a tie-up that will see customers of FleetCheck given access to some FTA resources in order to help them raise operational standards.
Peter Golding, managing director, said: "Since the very earliest days of FleetCheck, we have sought out expert partners in the fleet sector with which to work. The purpose of these partnerships vary from organisation to organisation but essentially, we look to partners to share expertise and capabilities.
"This year has seen massive momentum added to the programme, with 15 new partners coming on board but we are especially pleased to see the FTA join. They are an organisation with which we have worked for some time and for which we have the greatest respect. A more formal approach can only add to what we can achieve together, we believe."
Mark Cartwright, head of vans at the FTA, said: "We are always keen to forge relationships with organisations that we feel can further the spread of best practice across LCV fleets and we look forward to working more closely with FleetCheck in the future."
Peter said that interest in the FleetCheck partner programme had grown significantly during the last year or two.
"It is definitely something that is thriving because, as a company, we put a lot of effort into creating productive relationships. We ensure than our partners are active and engaged, that they attend an induction, and that they work closely with us to ensure their marketing and general approach mirrors ours. Becoming a FleetCheck partner is a genuine commitment."