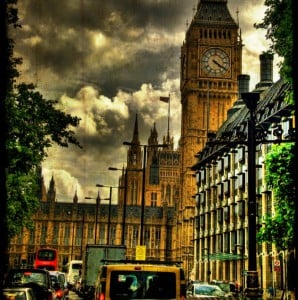 BETTER: FTA and RHA welcome Mayor's report
The Freight Transport Association (FTA) and Road Haulage Association (RHA) have both welcomed Boris Johnson's Road Task Force report – and insist London road improvements are essential.
Flexibility to include out-of-hours deliveries in the capital is a key issue for the FTA, while the RHA said there must be a strong response to the increased pressure on roads.
The FTA are asking for further measures regarding freight and deliveries in and around the capital to be taken on board, ahead of growing demand.
They said the industry and London itself must work together to develop innovative solutions to the challenge of the rising population.
A key element, they claimed, is making more efficient and flexible use of the capital's roads, enabling quiet out-of-hours deliveries to avoid increased peak-time freight traffic.
The FTA are launching their own vision which highlights what Transport for London and the boroughs must do to support an efficient logistics industry.
Natalie Chapman, FTA's Head of Policy for London at the FTA, said: "Too many deliveries are forced into the morning peak, due to the constraints of night time delivery curfews.
"We need to make better use of London's road space throughout the day and night.
"It is crucial that the boroughs work with industry to relax these restrictions and the time is right for a proper review of the London Lorry Control Scheme which restricts the movement of lorries overnight."
Meanwhile, the RHA were happy that the framework set out by the Mayor's Roads Task Force recognised the importance of the capital's roads.
A spokesperson for the RHA said: "The framework brings a new commitment to improve planning and budgeting that should bring much needed improvements to the network at reduced cost.
"London is in the forefront of traffic planning and engineering and we welcome that.
"The haulage and distribution sector has modernised the way it operates and it clear that Transport for London is doing the same.
"It has clearly recognised, post-Olympics, the importance of collection and delivery services by HGVs and other vehicles and that, too, is to be welcomed.
"Key questions remain to be debated and decided, however.
"How and when will money on roads be spent to ensure essential vehicles, such as trucks, can provide the services on which London relies?
"How successfully can be ensure that adequate provision for the delivery of goods is embedded into the planning process for new developments?
"There will be many competing voices and it is essential that the haulage and distribution industry makes its case clearly and forcefully."
The Road Task Force report provides a strategic review of London's roads to enable people and vehicles to move more efficiently in the capital.
Image courtesy of fatboyke (Luc), with thanks.