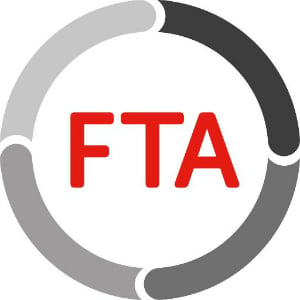 How can businesses attract new talent into the freight and logistics sector? Currently (Nov 2017), the sector needs 52,000 LGV drivers across the country and FTA members report difficulties in recruiting skilled technicians.
To address this imbalance, and attract new talent into the market, the Freight Transport Association (FTA), the UK's largest membership association in the logistics sector, will be establishing a significant presence at next week's Skills Show, the UK's largest skills and careers event for young people. The Skills Show, which will welcome more than 70,000 visitors during its run at the NEC Birmingham, takes place from 16-18 November 2017.
"For many young people, logistics is an unknown topic, and they are unfamiliar with the scope and scale of the careers opportunities which the sector provides," says Sally Gilson, FTA's Head of Skills Campaigning. "By attending The Skills Show, and demonstrating the breadth of roles which young people can aspire to in freight and logistics, we are confident that we will encourage the next generation of skilled workers to keep our industry buoyant in years to come."
FTA will be working in partnership with a number of organisations at this year's Skills Show to deliver an exciting and visually impressive stand at the event which will demonstrate the scope and scale of the opportunities available across the logistics sector. Think Logistics, CILT, Novus Trust, Manpower, Volvo and DHL will all be supporting FTA's presence, providing Have a Go opportunities, as well as expertise and insight to help guide young visitors as they make their careers choices.
"Logistics is changing, technology is now at the forefront of the sector," continues Ms Gilson, "and there's a wealth of different careers paths for young people. There are jobs to be investigated across all modes of FTA's membership, ranging from drivers and engineers through to warehouse designers, project management and operations directors – and many more besides. Logistics is the sector keeping Britain trading, and with such an impressive range of supporting businesses on this year's stand, FTA will be showcasing the industry to young people attending the show and boost the potential workforce for many years to come."