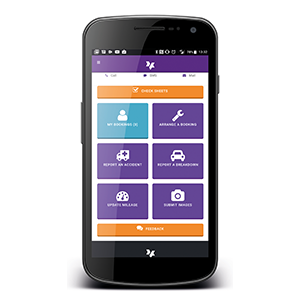 Fast-growing Fleet Service Great Britain (FSGB) has launched a driver app with a wealth of sophisticated cutting-edge features delivering 24/7 support to employees at the wheel of company vehicles.
Launch of the app, which provides real-time communication between drivers and FSGB's own Support Team operating 24/7, is the latest technology development from the company, which celebrates its second anniversary shortly.
Now with around 7,000 company cars, commercial vehicles and ancillary equipment under fleet management, maintenance management and accident management, the driver app has been rolled out to customers.
Stannah, the Andover-based company best known for its stairlifts as well as the design and installation of passenger lifts, platform lifts, service and goods lifts, moving walkways and escalators, has more than 400 vehicles managed by FSGB. Martin Carter, group information systems director, who is in charge of the company's fleet, said: "We have been trialling the app in readiness for driver adoption and recognise that it not only delivers a high level of convenience for the driver but is also reassuring for compliance."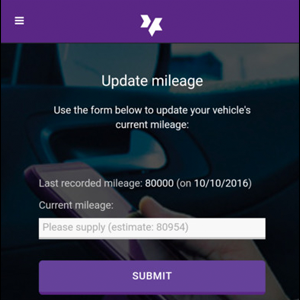 Vacant property management and maintenance specialists VPS UK, which is headquartered in Oldham with service centres across the UK, has more than 600 vehicles under management with FSGB.
Head of fleet Steve Mulvaney said: "Having worked with FSGB for some time, the company continues to be at the forefront of fleet management, in both customer service and technology. The new driver app benefits the business by allowing us to carry our full vehicle inspections both scheduled and ad hoc at the touch of a button, this information is seamlessly uploaded into the customer portal for immediate review. We now have a better view of the condition of our fleet at our fingertips. Additionally, drivers can now book service, tyres and glass requests direct on the app. It is excellent technology, seamlessly delivered."
Marcus Bray, co-founder of FSGB and head of sales, said: "From launch, FSGB had a very clear plan to develop technology that would make a real difference in the delivery of driver and vehicle management services.
"Today's fleet decision-makers are very focused on their suppliers delivering to company car and commercial vehicle drivers a self-help approach. That is exactly what FSGB's new driver app provides.
"FSGB has an experienced and flexible management team and by adopting a blank sheet of paper, listening to our customers' requirements and, by not being limited or influenced by old technology, we have responded with a driver app that delivers state-of-the-art solutions."
FSGB's business success during its almost 24-months of existence is built on the company embracing a unique co-ownership model and its senior management team having more than 100 years' experience in all aspects of fleet operations with a clear focus on delivering innovative solutions to customers.
To that end, clients can expect further features to be added to the driver app as the FSGB IT team use technology to take vehicle and driver management solutions to new levels with in-depth analysis and access to a wealth of data and information.
Download