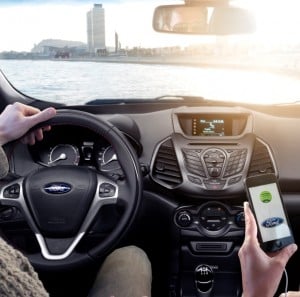 OFFER: Ford and Radioplayer join forces
Ford and online listening hub Radioplayer are teaming up to enable drivers to listen to streamed radio in Ford cars and vans.
The Radioplayer app, integrated with Ford's SYNC with AppLink in-car connectivity system, will make more than 300 British radio stations available online navigable while driving.
SYNC with AppLink connects apps on smart phones with Ford vehicles, meaning they can be voice controlled by the driver.
Anthony Ireson, Marketing Director of Ford Britain, said: "Ford is further advanced than most manufacturers along the digital radio road.
"Our co-operation with Radioplayer is the next step to appeal to the fast growing number of internet radio fans who want to take their favourite online stations on the road with them in Ford cars and vans."
As much as 20% of radio listening is done in vehicles – more so by van drivers.
In total, Ford have put almost 500,000 DAB-fitted vehicles onto Britain's roads over the last six years and they now account for half of Ford sales.