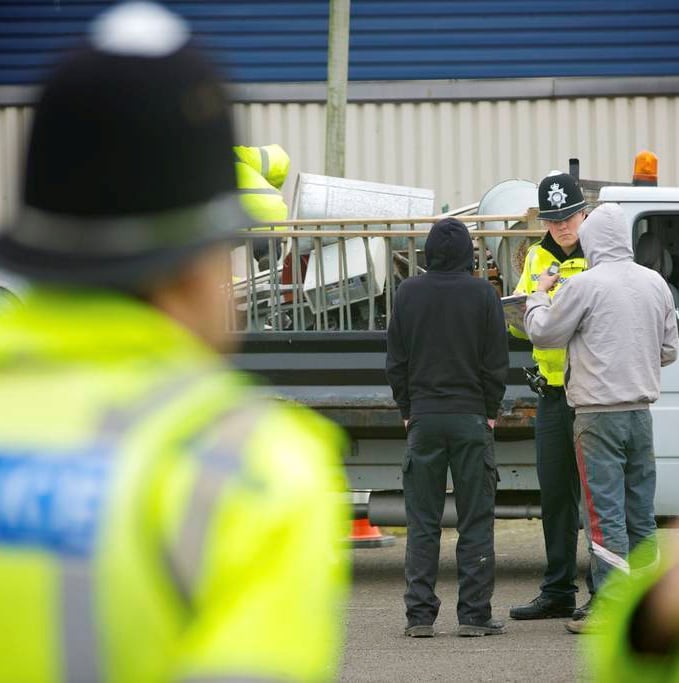 THIEF: CatClamp battling £10million cost
FleetTalk are joining forces with police, vehicle manufacturers and insurers in launching a new product to help fight the UK's £10million-a-year catalytic converter theft cost.
The independent fleet services company's CatClamp MAXX locks catalytic converters, making them harder for thieves to snatch.
It is the only catalytic converter lock in the UK to gain approval by the Association of Chief Police Officers (ACPO)-run Secured by Design.
Kevin Heater, Director of Fleet Talk, said: "Our Secured by Design membership makes a very powerful statement about the high quality of the CatClamp MAXX product which is an achievement we are very proud of."
Catalytic converter thefts cost UK's insurers and vehicle owners £10million every year, with thieves targeting the devices due to their traces of precious metal.
In the last financial year, 9,739 catalytic converter thefts were reported to the police, with London the worst affected with more than 1,700 thefts reported.
The most targeted vehicles are vans, pickups, 4x4s and motorhomes, due to their higher ground clearance, with the Mercedes Sprinter making up for 44% of thefts alone.
Thefts leave vehicles disabled, exhaust systems damaged and repair bills that can run from £500 to more than £2,500.
James Coomber, Acting Inspector and London Co-ordinator for Metal Theft Operations for the Metropolitan Police, added: "We welcome any products designed to tackle converter thefts, especially those endorsed by the Police Secured by Design Initiative, and will be working closely with partners to drive down this crime type."
Fleet Talk has also added the Secured by Design-approved SmartWater forensic marker for added layers of security.
SmartWater have developed a new high-temperature marker specifically designed for vehicle exhausts and catalytic converters that will not degrade under the high temperatures catalytic converters reach.
Furthermore, Fleet Talk have partnered with the National Accident Repair Group (NARG) to install the CatClamp products nationwide.
The NARG is a collaborative group of the UK's leading accident repair companies, including some of the most recognised and respected accident repair names in the industry.
Mr Heater says: "We believe we are well positioned to offer UK insurers the best solution to tackle this £10million problem they face and reduce claims.
"With two tried and tested, police-approved products and an insurance-friendly and recognised installation network, we are confident we offer the level of comfort they need and welcome any dialogue from the insurers."
Image courtesy of West Midlands Police, with thanks.