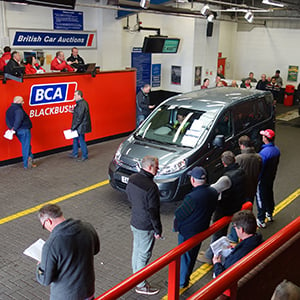 DOWN: April saw used values drop
Average used fleet and lease LCV values endured a £314 (4.4%) drop in April, British Car Auctions (BCA) figures have revealed.
Declining to £6,735, the average value drop was matched by a month-on-month decline in both CAP performance and retained value against MRP.
CAP performance dropped from 100.92% in April 2013 to 100.59% last month, while year-on-year average mileage increased from 66,805miles to 69,666miles.
Despite the disappointment, year-on-year average values were up by £564 (9.1%) and value against MRP up from 37.17% to 38.06%.
Average age was also down, 41.51months from 43.39 months.