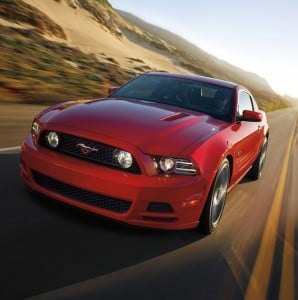 LANDMARK: Ford to reveal new Mustang (not shown)
Ford will unveil the first-ever Mustang for sale in Europe on December 5, it has been confirmed.
The sixth-generation vehicle, which celebrates its 50th birthday next year, will be revealed simultaneously on four continents and in six cities, including Barcelona.
In Spain, Ford will host a special 'Go Further' event which will introduce the new vehicles and technologies which shape their future.
Jim Farley, Global Vice President of Marketing, Sales and Service, said: "Mustang has come to be much more than just a car for its legions of fans spanning the globe from New Zealand to Iceland and Shanghai to Berlin.
"When you experience Mustang, it ignites a sense of optimism and independence that inspires us all.
"We have kicked off the countdown to the all-new Ford Mustang – with a new design, greater refinement, performance and innovative new technologies, Mustang is ready for the next 50years."