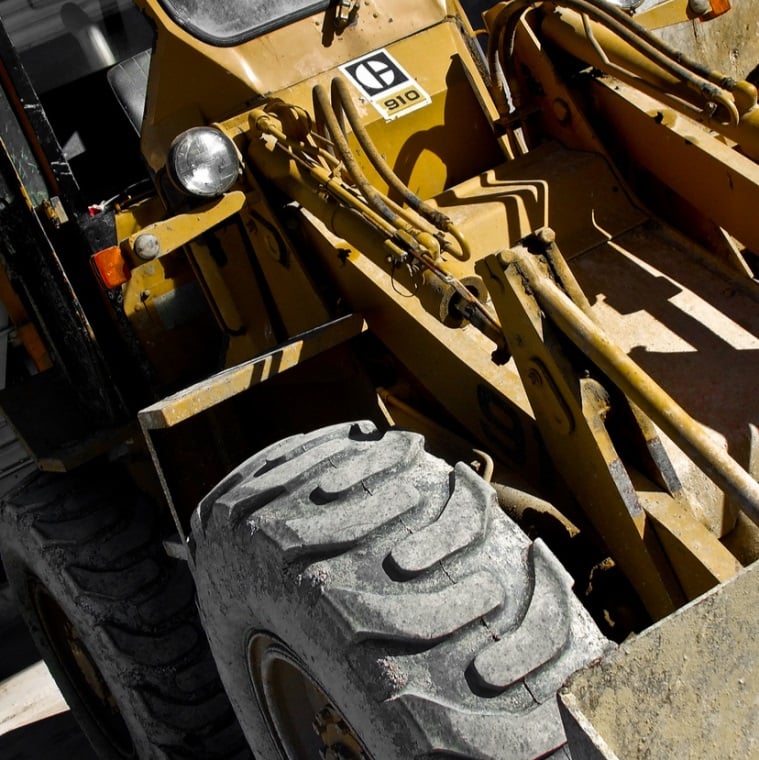 LIFE-CHANGING: Firm fined £12,000
A Hampshire waste company has been fined £12,000 for serious safety failings after a skip driver was ploughed down by a reversing digger.
Martin Jewell, 49, from Gosport, sustained life-changing injuries – including a double fracture to his right shin bone and broken bones in both feet – in the incident at Solent Waste Services Limited in October 2012.
Health and Safety Executive (HSE) investigators discovered more could and should have been done to segregate the movement of pedestrians and vehicles.
Westminster Magistrates' Court heard Mr Jewell had returned to the site after completing a job to see if any more work was required.
He walked to a storage unit and asked a digger driver to pull out another skip to fill before turning to make his way to a nearby office.
However, as he walked away, the digger reversed into him, knocking him over and crushing his legs.
"Solent Waste Services could and should have done more, and as a result Mr Jewell has been left with debilitating injuries from which he may never fully recover."
Zahir Agha, HSE
Investigators found there was nothing in place at the yard to ensure vehicles and workers were kept apart, such as designated walkways or zones.
The court was told that pedestrians routinely walked and stood in areas where vehicles were circulating.
Solent Waste Services Limited, of Withy Meadows, Dutton Lane, Eastleigh, pleaded guilty to breaching Section 2 (1) of the Health and Safety at Work etc. Act 1974.
They were fined £12,000 and ordered to pay £19,752 in costs.
Zahir Agha, Inspector at the HSE, said: "Incidents of this kind, where vehicles strike workers because movements are not properly controlled, occur all too often in the waste sector and result in a number of deaths and serious injuries every year.
"Work around moving vehicles has to be properly planned, in line with guidance that is readily available through HSE and others.
"Solent Waste Services could and should have done more, and as a result Mr Jewell has been left with debilitating injuries from which he may never fully recover."