European Cup hero Nigel Spink knows all about game-changers – which explains why he and business partner Paul Munro have just commissioned a pair of eye-catching Mercedes-Benz Sprinters from Dealer Midlands Truck & Van.
Former Aston Villa goalkeeper Nigel, who famously came on from the substitutes bench to produce a superb performance in the final of football's most glamorous club competition, is now a partner in Sutton Coldfield-based S&M Couriers.
The firm, which Paul and Nigel founded in 2013, provides nationwide palletised distribution services for customers from a variety of sectors, including the automotive industry.
The pair took delivery of their new Sprinters from Van Sales Executive Rob Lynock, a lifelong Villa fan. The fuel-efficient 314 CDI chassis cabs are fitted with curtainside bodies by JC Payne, of Walsall, and are smartly liveried in the claret and blue colours of the Birmingham team for which Nigel made 460 appearances between 1977 and 1996.
His big break came in 1982 when, on the biggest night in the club's history, first choice 'keeper Jimmy Rimmer was injured 10 minutes into the European Cup Final against Bayern Munich. Having played only once previously for the first team, Nigel was called on to replace him. He kept a clean sheet and Villa lifted the trophy after winning the game 1-0.
Nigel went on to play for West Bromwich Albion, Millwall and Forest Green Rovers, and was approaching his 42nd birthday when he finally called time on his playing career in 2000. He remained in the game, though, and working under Steve Bruce at Birmingham City, Wigan Athletic and Sunderland, and then as goalkeeping coach at Bristol City.
It was after Bruce's sacking from Sunderland, as a result of which Nigel also lost his job along with the rest of the club's management team, that he and friend Paul first contemplated the idea of starting their own business.
"Paul came up to help clear out my rented apartment," recalled Nigel. "We were pootling back down the motorway in a van full of gear to my family home in the West Midlands, and I thought, 'Hmmm, this isn't too bad'."
Paul, who had also been looking to change careers, set the business up, with Nigel joining him the following year. "Initially we leased vehicles but then bought a couple of pre-owned Mercedes-Benz Sprinters," said Nigel. "Both were brilliant – mine had done 190,000 miles when I bought it, and I then put another 160,000 on it in two years, and it never missed a beat."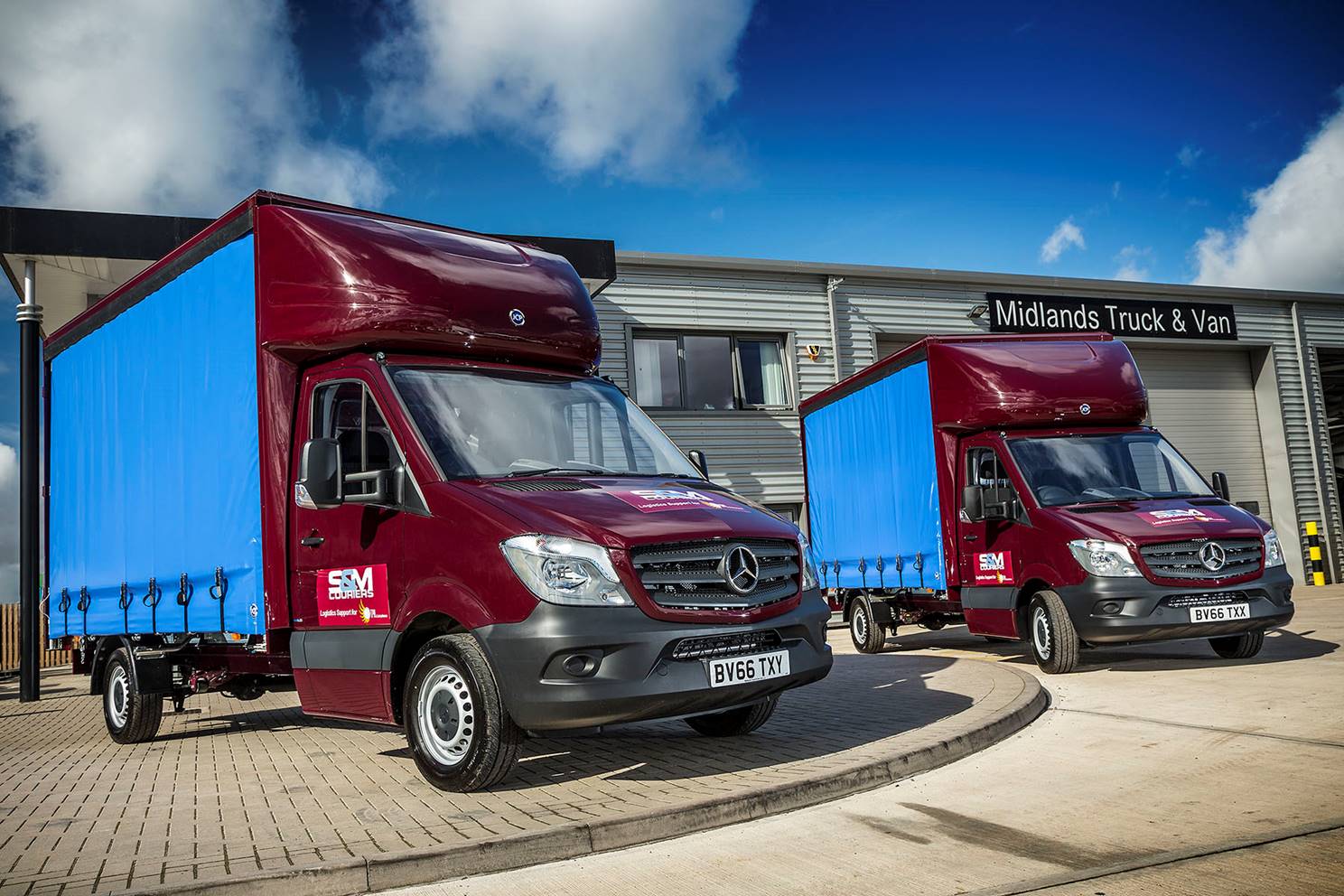 The introduction of the two new vehicles, which feature advanced, low-emission Euro 6 engine technology, represents the start of an exciting new phase in the development of their business.
"These are the first vans that we've owned from new and given our previous experience we were always going to choose Mercedes-Benz again," explained Nigel.  "The Sprinter is the perfect product for us, because it ticks every box.
"As well as being reliable and impressively economical to run, it leads the market in terms of safety and is highly versatile – we've gone for easy-access curtainside bodies because we sometimes have to handle oversized pallets, so we need the side-loading capability.
"Our Mercedes-Benz vans are also a real pleasure to drive, comfortable, spacious and well appointed, which is crucial given that we spend so much time at the wheel. Rob and his colleagues at Midlands Truck & Van, are clearly very professional and have been a real pleasure to deal with – we're very happy that they will now be maintaining our new vehicles under Mercedes-Benz Service Plans."
But surely, after so many years, Nigel misses the cut and thrust of top-flight football? "I still do a bit of corporate work for Villa, and appear regularly on BBC Radio WM's phone-in," he said. "As far as active involvement goes, though, I don't miss it at all.
"I've always loved driving and this job takes me all over the country. I really enjoy meeting the people who load or unload you at the other end. They're real people who don't live in the fantasy world of football.
"I do get recognised from time to time, of course, especially if I'm delivering in the Midlands. I'm asked about football and my career, and that's nice. Most of them can't understand why I don't want to be in the game any longer but that's fine, I can live with that… I'm driving a brand new Mercedes-Benz Sprinter and to be perfectly honest, there's nowhere else I'd rather be."