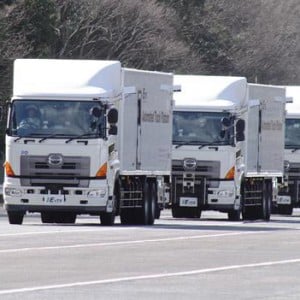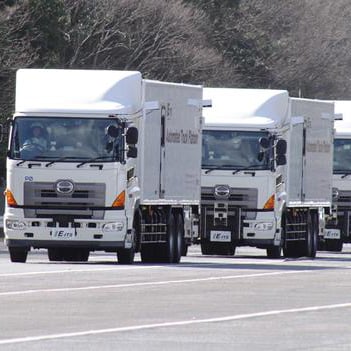 With dangerous lorry driving continuing to come under new furore in the national media, leading independent logistics provider ETS Ltd is reminding businesses of the importance of thoroughly checking the safety credentials of any potential transport provider.
Since the beginning of the year, the media has been hit with a wealth of headlines whereby poor lorry driving has led to major accidents and, most tragically of all, fatalities. Most recently, a 60 year old lorry driver was arrested for dangerous driving which caused a crash along the M6 which resulted in five people dying and another seriously injured.
Jon Elliott, MD of ETS Ltd comments: "This tragic incident, one of a number to hit the headlines in recent months, is a powerful reminder of why, as an industry, we must bring safe and considerate driving to the forefront.
"Although most logistics companies will operate robust theory and practical testing when recruiting a new driver, there can be an issue in a lack of monitoring and maintenance. Driving, by its nature, can be repetitive and it can be all too easy for drivers, no matter how experienced, to pick up bad habits – which is why it's so important to regularly test their drivers and provide ongoing training.
"Coupled with this, is the fact that there is still a large amount of last-minute subcontracting to help meet some of the current deficit. Here, it's vital that companies continue to conduct a thorough assessment, regardless of timescales or deadlines, and if the driver is found to be unsatisfactory the job should always be put on hold."
These tragic circumstances come as the demand on commercial fleet operators reaches new highs. According to the latest statistics by the Department for Transport (DfT)1
HGV vehicles moved a record 170 billion tonnes of goods in 2016, a year-on-year increase of 15%, travelling a collosal 19.2 billion kilometres, an increase of 5% on 2016.
Jon adds: "With the increased demand and sheer volume of commercial vehicles on our roads showing no sign of slowing anytime soon, it is important that we work together to try and raise the status quo. For businesses, the recommendation is that they ensure their transport provider takes a holistic approach to driver recruitment and retention, while also actively promoting the importance of safety before any commercial objective, thus negating some of the risk of accidents."
ETS prides itself on operating a robust approach to considerate driving and safety.  When recruiting a new driver, ETS' dedicated driving trainer will conduct a verbal interview and a physical driving assessment. This is also replicated when sub-contracting. Drivers also regularly receive adhoc testing and training throughout the year.