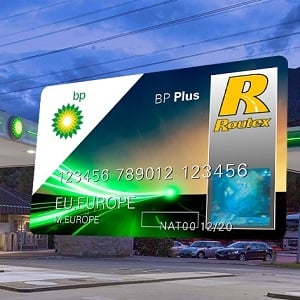 BP Fuel Cards customers who drive in London or use the Dartford crossings can now apply for its Drive Britain service and let it take care of the tolls automatically.
Part of BP On Road Services, Drive Britain will give drives access to secure, dedicated truck parking and washing, as well as automatically taking care of trips using the Dartford Crossing. Once vehicles are registered, the system will make payments and then record transactions and send invoices from the International Card Centre alongside other invoices.
Drive Britain Plus will also include management of the London Congestion Charge (LCC) in the same system, and there is also an option to use the LCC functionality as a stand-alone service.
Pre-booking for the parking and washing services can be booked via the BP ORS portal or by phoning the SNAP operator, and these will then be processed onto the customer's fuel card account.
Andy Allen, UK Fuel Card Manager, BP Fuel Cards, said: "Our customers have told us that the administration around paying these tolls can be a real headache – especially when it comes to new vehicles. By registering with our On The Road Services like Drive Britain and Drive Britain Plus, fleet managers and their drivers can be confident that Dartford Crossing and LCC tolls are taken care of and they won't be receiving an unwanted fine in the post."