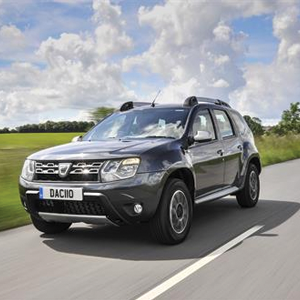 After paying rent or a mortgage, a car is the biggest monthly outgoing for half of parents, making choosing a new one a decision which involves careful consideration, especially when many families are budgeting for the new year ahead.
No-nonsense car brand, Dacia, has conducted a survey, answered by over 1,000 Mumsnet users*, to discover the most valued factors when it comes to buying a family car.
The survey has highlighted that while three-quarters are not fussed about fancy tech such as keyless entry, parents are mindful of more practical and simple areas. The results have shown that for 72 per cent of parents, price is the prominent factor when considering a new car with two-thirds focussing on fuel economy.
Over two-thirds of parents asked in the survey currently own a used car, but nearly 70 per cent said they would buy a new one if they had the means and would ideally spend £16,320**.
While 60 per cent of those asked think that the brand of their car is not important, a huge 99 per cent still value reliability when choosing a car. Becoming a parent also changes the importance of different factors, with 90 per cent saying they have become more aware of reliability as an importance and a huge 93 per cent say space is sought after.
Louise O'Sullivan, Head of Dacia, UK, said: "Our survey with Mumsnet has shown that since becoming parents, those asked have re-evaluated what the most important elements of a car are to them and their family. At Dacia, we think that buying a car should be both simple and affordable, so we offer a straightforward range of award-winning cars at great value, focussing on the things that matter to customers."
"With our range of cars, still the most affordable on sale in the UK, customers can buy a brand new car with the reassurance of proven reliability and low running costs."
Dacia's rugged 4×4 Duster starts at just £11,495, less than a third of the £31,328*** price tag that respondents predicted a brand new 4×4 would cost. The 2WD version of Duster starts from just £9,495.
The Dacia Logan MCV offers class-leading estate space and starts from just £7,295.
The Dacia Sandero, awarded "Best Small Car under £12,000" for the last five years by What Car?, remains the lowest priced new car available in the UK starting at an incredible £5,995.