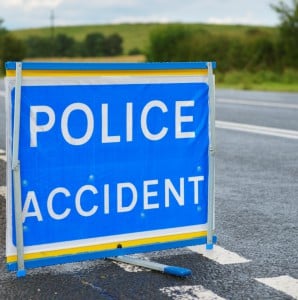 HORROR: Vulnerable road-user deaths up
Safer roads for Scotland's pedestrians and cyclists are vital to combat rising death figures, the Royal Society for the Prevention of Accidents (RoSPA) have claimed.
New Transport Scotland statistics show 57 pedestrians were killed in 2012 – a 33% rise – with the number of cyclist casualties rising by 9% to 901.
Nine cyclists were killed last year, two more than in 2011, with serious injuries rising to 167, an increase of 7%.
The rises come despite an overall fall in road deaths of 6%, to 174.
Kevin Clinton, Head of Road Safety at RoSPA, said: "The good news of a continuing drop in road deaths in Scotland in 2012 is marred by the increase in pedestrian and cyclist deaths and casualties.
"We need to redouble our efforts to make sure that pedestrians and cyclists do not pay the price of more walking and cycling, especially as the improving economy results in more road traffic.
"It is vital to create a safe and attractive environment for pedestrians and cyclists, including more 20mph schemes, safe and attractive pavements and footways, well designed, convenient safe crossing places, coherent safe cycling networks, including cycle lanes and tracks, linking quieter streets, and developing off-road routes where possible.
"We also need to hammer home the message to drivers to keep their speed down, watch out for pedestrians and cyclists and give them enough room on the road."