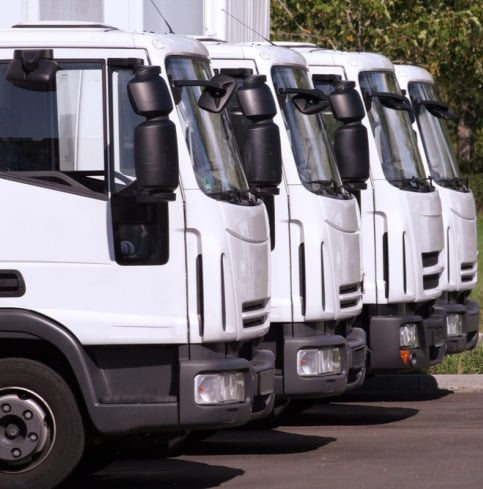 SAVE: ASOT can help you adhere to Driver CPC
Complacency is not an option for vehicle operators – the September 10 deadline for Driver CPC is looming.
If drivers and operators want to avoid heavy fines and licence suspension, they must adhere to the legalities of Driver CPC.
Where roadside enforcement officers from the Driver and Vehicle Standards Agency (DVSA) find failings, they WILL take action – meaning it is vital that you are fully-legal, and fully clued up.
If you don't, you could find yourself slapped with a £1,000 fine and licence suspension – or perhaps even in front of a Traffic Commissioner.
So, read on to find out how the Association of Trainers (ASOT) can ensure your fleet is fully-compliant – as well as save you big money in the process…
Who are The Association of Trainers?
Since our formation in 2009, The Association of Trainers (ASOT) have grown into a strong consortium with now more than 50 members, which ranks in the top ten of PCV training providers.
Turnover this year has already exceeded £250,000.
ASOT were set up as a not-for-profit organisation with the objective of providing a high-quality consortium for Driver CPC Periodic Training providers at low cost, especially for the smaller operator or training provider.
Cut your Driver CPC costs
Members can rent training courses on a 'pay as you go' basis.
After a member has delivered a course, ASOT record the trainees' attendance by inputting data onto the government's 'Gateway' website under our own JAUPT Centre Registration, and we produce the drivers' certificates.
This represents a considerable saving to our members.
The JAUPT Centre Registration costs £1,500 every five years and each seven-hour training course costs £252 per annum in registration fees plus the various costs of course production.
The cost of registering five different seven-hour courses is £1,260 each year, whereas we can offer more variety to our members without the additional cost.
Another significant, but unquantifiable, benefit to our members is that they do not lose valuable time spent on burdensome administration.
If training organisations are registered with JAUPT as a centre in their own right, they can also purchase ASOT courses and then register on their own centre.
Better value Driver CPC by delivering the training yourself
The cost of joining ASOT is £295 per annum, plus a £95 annual audit fee if you wish to deliver courses; then just £20 per driver per seven hour course, including the £8.75 DSA upload fee.
All aspects of these costs, except the upload fee, are subject to VAT.
Trainers and operators can offer drivers a wider and more attractive selection of courses.
Some 16 LGV half-day modules, usually paired into seven-hour courses, include:
Eco-driving on-road practical (parts one and two)
Safety and security of loads and vehicles
Driver's legal obligations, and health and safety
Accident prevention and basic first aid
Customer care and defensive driving ( includes cycle safety)
Road risk (including Highway Code), and drugs and alcohol awareness
Health & safety, walk-round checks
Greener driving (parts one and two)
Many of these courses include practical aspects, such as on-road practical 'eco-driving', walk round checks, sheeting and roping, and so on.
ASOT also have a range of bespoke training aids, including low-cost but good-quality booklets covering issues such as alcohol and drugs awareness, driver fatigue, first aid, and health and safety.
It couldn't be simpler to reduce your Driver CPC periodic training costs and yet improve the standard and quality of the training.
ASOT members get better all-round value from delivering their training though the consortium.
Benefits of joining The Association of Trainers
Save money by…
Avoiding having to pay the JAUPT Centre Registration fees 'up front' and use The Association's 'pay-as-you-go' courses
Sharing of 'pre-registered' courses, giving the ability to offer a wide syllabus and avoid duplication of course registration; Our modules cost more than £3,000 to register each year!
Having up to 16 LGV half-day modules available 'ready to deliver' including supporting DVDs and training materials
Updates to courses for revised legislation and regulations
Bulk purchase discounts for training materials (e.g. booklets; TSO publications)
Shared development costs for new training aids, such as bespoke booklets and videos aimed at periodic training subjects.
Administrative assistance and avoiding having to enter data into DSA database and produce certificates
Quality and 'best practice'…
Pooling of knowledge and best practice
Representation at stakeholders meetings
Possibility of accredited tests or 'Awards', if customers require drivers to have additional proof of learning'
Trainers will in the future  be accredited to recognised external award
Use of Association logos and accreditations
Website, with information, links and forums
For more information or to complete an application form, go to www.asot.org.uk
This article is an advertorial by The Association of Trainers. Find out more about our advertorials here.
Contact Information