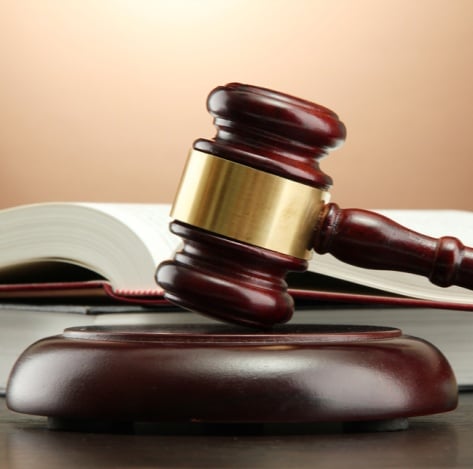 TRAGIC: Malcolm McCulloch died from his injuries
Glasgow City Council have been fined £20,000 for serious safety failings after a retired dock worker was struck and killed by a reversing refuse vehicle.
Malcolm McCulloch, 71, was walking across Holm Street, Glasgow, on August 10, 2012, when he was hit and dragged along the road by the truck.
He suffered severe chest and pelvic injuries and later died in hospital.
Glasgow Sheriff Court heard the tragic incident occurred during the council's own commercial glass collection.
A hazardous activity, the council had in 2011 provided employee training for the role of reversing assistant, who guides the driver when backing up.
However, the reversing assistant on this occasion was employed through an agency, while the vehicle's driver and the labourer he worked with had also received no training.
The council, prosecutors argued, had failed to ensure that agency workers received the training and also failed to identify their own employee had not received the training.
Prosecutors claimed on the date of the incident, at around 11am, the driver reversed the lorry from Wellington Street, into and along Holm Street.
Several cars were parked in Holm Street at the time; the driver checked his mirrors, turned on the vehicle's flashing beacon and reversing siren, and reversed down the street while his colleague sat in the passenger seat.
At this time, Mr McCulloch was walking from Wellington Street into and along Holm Street, where he walked out between some parked cars to cross the road.
However, neither the driver nor his colleague saw him leaving the pavement.
He was struck by the lorry, fell underneath the vehicle and was dragged some way along the road as the driver continued to reverse, unaware of what had happened.
The driver only saw Mr McCulloch lying in the road when he stopped the vehicle and got out of his cab.
An inspection of the vehicle by HSE mechanical specialists found no defects, and its warning beacon and siren were working correctly.
However, there was a blind spot, around 2.2metres wide, that was not covered by the CCTV camera or wing mirrors.
Accordingly, neither the driver nor the labourer would have seen Mr McCulloch stepping into the path of the reversing lorry.
Glasgow City Council were fined £20,000 after pleading guilty to breaching Section 3(1) of the Health and Safety at Work etc Act 1974.
Eve Macready, Inspector at the HSE, said: "It appears the collision resulted from the lorry reversing along Holm Street and Mr McCulloch walking on the road while a lorry was reversing towards him.
"Our investigation has found there was a blind spot for the driver even when using the camera, but if a reversing assistant had been used this would have prevented the incident.
"Reversing vehicles poses one of the biggest hazards in the refuse collection industry and there is plenty of guidance available on how to reduce the risks.
"The fact that the driver and his colleague had not been trained meant they did not have the skills necessary and were not fully aware of the need to use a reversing assistant – as a result Mr McCulloch has needlessly lost his life."